business
India Mulls Cash-Control Tool Boost as Deposits Surge
By
Considering a proposal from the RBI to raise limit on MSS

Benchmark 10-year sovereign bonds reverse gains after the news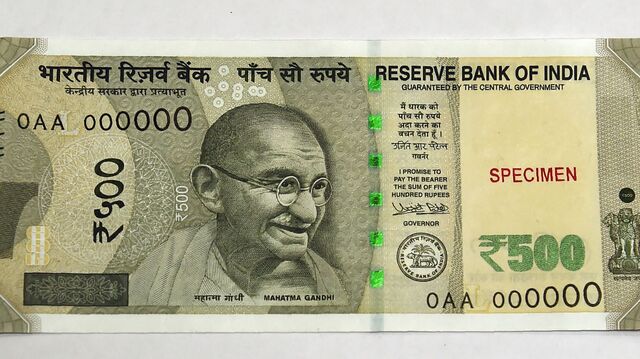 India's Finance Ministry is considering raising the limit on bonds it issues to the central bank to help it mop up a surge of liquidity in the system, a person with knowledge of the matter said.
Raising the cap on the so-called Market Stabilisation Scheme may also help stabilize the rupee, the person said, asking not to be identified because the matter is private. The currency, which plunged to a record on Thursday, gained 0.5 percent to 68.4075 a dollar at 10:45 a.m. in Mumbai. The yield on the benchmark note due September 2026 was up one basis point at 6.19 percent after dropping as low as 6.11 percent earlier.
Banks have been flush with cash after Prime Minister Narendra Modi banned 500 rupee and 1,000 rupee ($15) notes in a bid to curb graft and ordered people to deposit the money in banks. Lenders have accumulated about 6 trillion rupees in deposits and have been parking much of it with the Reserve Bank of India, triggering concern that the authority may fall short of bonds to manage its money-market operations.
For more on the central bank's cash concerns, click here
For the year to March 2017, the government had agreed to issue 300 billion rupees of securities to the central bank under the MSS and the cap would be reviewed once the half-way mark was hit. As of June the government hadn't issued any bonds, according to RBI data. Parliament would need to approve any change to the MSS limit, which is possible in the current session that started Nov. 16, the person said.
The Finance Ministry's spokesman D.S. Malik wasn't available for comment. The RBI's spokeswoman couldn't be reached on her mobile phone.
— With assistance by Kartik Goyal, and Shikhar Balwani
(
Updates with markets in second paragraph.
)
Before it's here, it's on the Bloomberg Terminal.
LEARN MORE