Berlusconi Campaigns for 'No' as His Top Managers Back Renzi
By
Former premier says Mediaset chairman backing Italy referendum

Most top managers in Bloomberg survey to vote 'Yes' Dec. 4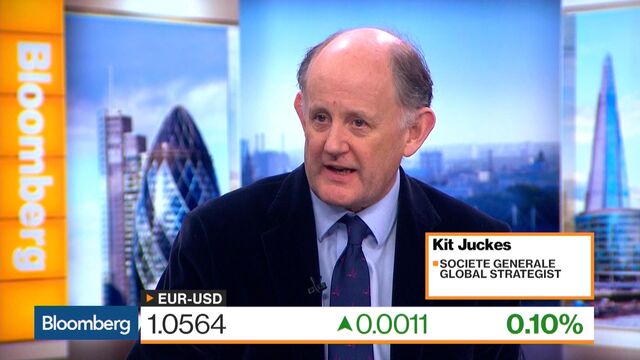 While Silvio Berlusconi is campaigning for the 'No' front in Italy's constitutional referendum next month, he says top managers at his biggest companies support Prime Minister Matteo Renzi's proposed reform.
The 80-year-old former prime minister said on a television talk show late Tuesday that he discussed the issue with executives including Mediaset SpA Chairman Fedele Confalonieri, a longtime manager at his media group.

"Yes, I had discussions with them and I had to accept their" position on the measure that Renzi argues will make Italy more governable, Berlusconi said on the Porta a Porta program. He said they are voting in favor of the proposal because they want "to protect their investors and shareholders." Berlusconi added that his managers "are worried about eventual retaliation from the government" if they were to publicly oppose the measure.
Berlusconi opposes the referendum because he believes it would give too much power to the prime minister and governing majority.
Some of the country's most prominent executives, including Fiat Chrysler Automobiles NV Chief Executive Officer Sergio Marchionne and CIR SpA Chairman Rodolfo De Benedetti, say Renzi's proposed constitutional reform would move Italy in the right direction and help lure foreign investors, according to a poll conducted by Bloomberg News published last week.
CEOs and chairmen of Italy's 100 biggest companies by market value were asked if they back Renzi's proposal. Executives of 42 companies, representing a total market value of more than 240 billion euros ($255 billion), either responded to the survey or made public comments of their voting intention.
Of the 42 top managers, 98 percent said they would vote in favor of the measures on Dec. 4 that include changing the powers of the Senate, a move Renzi says would make governments more efficient. However, the support from business leaders contrasts with public opinion polls published before the blackout period started Nov. 19. Those showed the "No" camp winning.
Berlusconi's family owns Fininvest SpA, a closely held Milan-based investment company. It controls publicly traded companies including Mediaset, publisher Arnoldo Mondadori Editore SpA, biotechnology company Molecular Medicine SpA and Banca Mediolanum SpA. Fininvest had revenue of 4.7 billion euros in 2015.

Among those who agreed to specify a reason for their vote in the Bloomberg survey, 94 percent said a "Yes" victory would streamline the government's decision-making process and lift business and investment. Half of respondents said the reform would reduce political instability, while 39 percent said approval would allow Renzi to stay in power and avoid a political crisis. And, 28 percent said it would cut the costs of politics. Respondents were allowed to give more than one reason.
— With assistance by Daniele Lepido
Before it's here, it's on the Bloomberg Terminal.
LEARN MORE