Renzi's Party Wants Early Election in Italy If Referendum Lost
By
Democratic Party's Guerini speaks in interview in Rome

Party would seek elections by summer 2017 after electoral law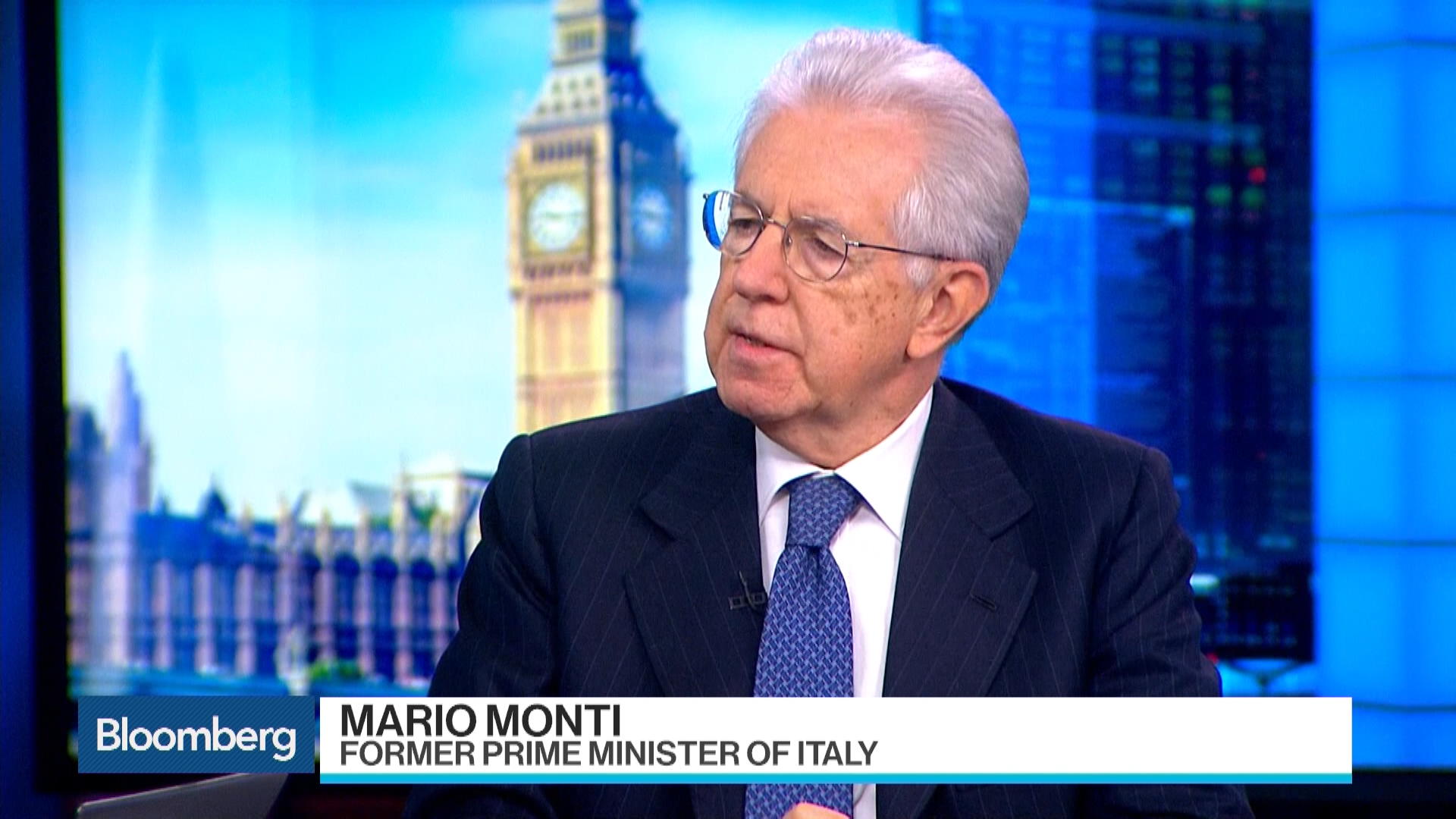 Prime Minister Matteo Renzi's party would seek early elections in Italy by the summer of 2017 if he loses a referendum on constitutional reform, according to a senior official.
Lorenzo Guerini, deputy-secretary of Renzi's Democratic Party, said in an interview that the group would try to reform the electoral system and then push for a fresh ballot if the "No" campaign wins on Dec. 4. He declined to say whether the premier would stay on to lead that effort or honor his promise to resign after a defeat, but he insisted Renzi would remain leader of the biggest party in parliament.
"If there is the political will, we can work over a brief period on a new electoral law, and have elections with a new electoral law soon, by the summer of 2017," Guerini said in his Rome office. "If there are not the political conditions and the electoral reform is used as an excuse for a weak government surviving, we're not interested."
Both the euro and Italian bonds have fallen this month amid concern that a rising populist mood will derail Renzi's plans for reform and put another crack in the European project. The insurgent Five Star Movement is aiming to capitalize on a "No" vote to force Renzi out and wants another referendum, this time on Italy's membership of the euro area.
Read more: Investors are monitoring Italy for next populist breakthrough
With Five Star just behind the Democratic Party in the polls, part of the Italian establishment is looking to hold off another vote until the current parliamentary term ends in February 2018. Mario Monti, who headed a technocratic government between 2011 and 2013, said he expected there to be no early ballot whatever happens and said Italy should prioritize stability rather than rushing into another vote.
"In case the 'No' were to win, I would expect first of all Mr Renzi to stay on after all," Monti said Tuesday in an interview with Bloomberg Television's Francine Lacqua. "If he at all costs wanted to leave, I would expect the president of the republic to form a new government with a new prime minister, but very much from the same center-left political spectrum which is now the Renzi majority."
Fueling Populism
Renzi's "Yes" campaign was 8 percentage points behind in the final surveys released on Nov. 18 by RTI before a two-week blackout period ahead of the vote.
A rejection of the referendum could prompt President Sergio Mattarella to ask Renzi to stay on, or seek to appoint another premier to carry out electoral reform ahead of possible early elections. In the last weeks of the referendum campaign, Renzi has said that he would not support a government led by a technocrat in the Monti mold.
"There is a risk of fueling populism if we go yet again for a government with a low political component, and a strong technocratic component, which is not what government needs," said Guerini, who also serves as a lawmaker in the lower house.
Five Star's Luigi Di Maio, Renzi's main rival and deputy-speaker of the lower house, has said Italy must hold elections "as soon as possible" if the premier's plans for reform are rejected. To carry out electoral reform, Renzi might need the support of ex-premier Silvio Berlusconi's Forza Italia party with a number of his own lawmakers threatening to rebel over the referendum.
Guerini said Renzi won't force early elections to seek a stronger majority if he wins the referendum.
"If 'Yes' wins, political stability will be stronger because we will have a clearer and more efficient constitutional system," Guerini said. "A 'Yes' victory means the government continuing until the end of this legislature."
Before it's here, it's on the Bloomberg Terminal.
LEARN MORE