Canada Retail Sales Rebound in September on Automobile Sales
Theophilos Argitis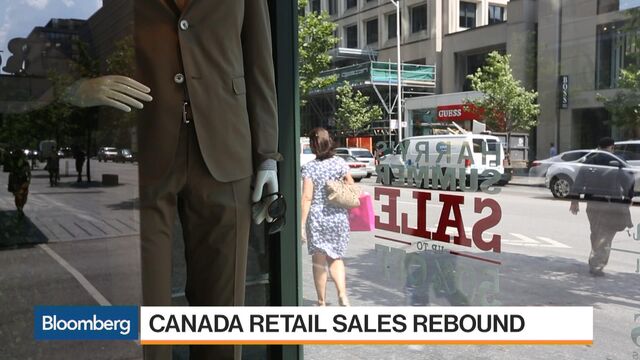 Canadian retail businesses showed signs of life in September in what may be the first indications the government's new child benefits are being spent.
The nation's retailers posted a 0.6 percent increase in receipts, the biggest one-month gain since April, Statistics Canada reported Tuesday in Ottawa. The figure was in line with the median economist forecast.
Policy makers have been predicting the augmented program -- a key plank of Prime Minister Justin Trudeau's election campaign last year -- will boost a struggling economy. In its March budget, the government forecast the increased benefits would amount to C$4.51 billion ($3.37 billion) in the fiscal year that began April 1 and C$5.37 billion the year following. The first benefit payments were sent out in July.
To be sure, sales had stalled the previous four months until the September gain, raising worries that households would hold on to the benefits rather than spend.
The retail picture in September was also mixed, with gains driven by motor vehicle sales and receipts at gasoline stations. Car and auto part sales were up 2.4 percent in September, while sales at gas retailers increased 0.9 percent.
Excluding automobiles, retail sales were flat in September from the prior month, compared with a median economist forecast for a 0.5 percent increase. In volume terms, sales were up 0.6 percent in September.
Food and beverage store sales, the second largest component after cars, posted a 0.8 percent decline.
Statistics Canada also reported a new data series for electronic commerce that showed sales for this sort of shopping were C$958 million in September, accounting for 2.1 percent of the total. The share of e-commerce sales in total retail receipts has ranged between 1.9 percent and 2.3 percent this year.
Before it's here, it's on the Bloomberg Terminal.
LEARN MORE