'Bipolar' Aussie Caught in Investor Tug of War, Westpac Says
By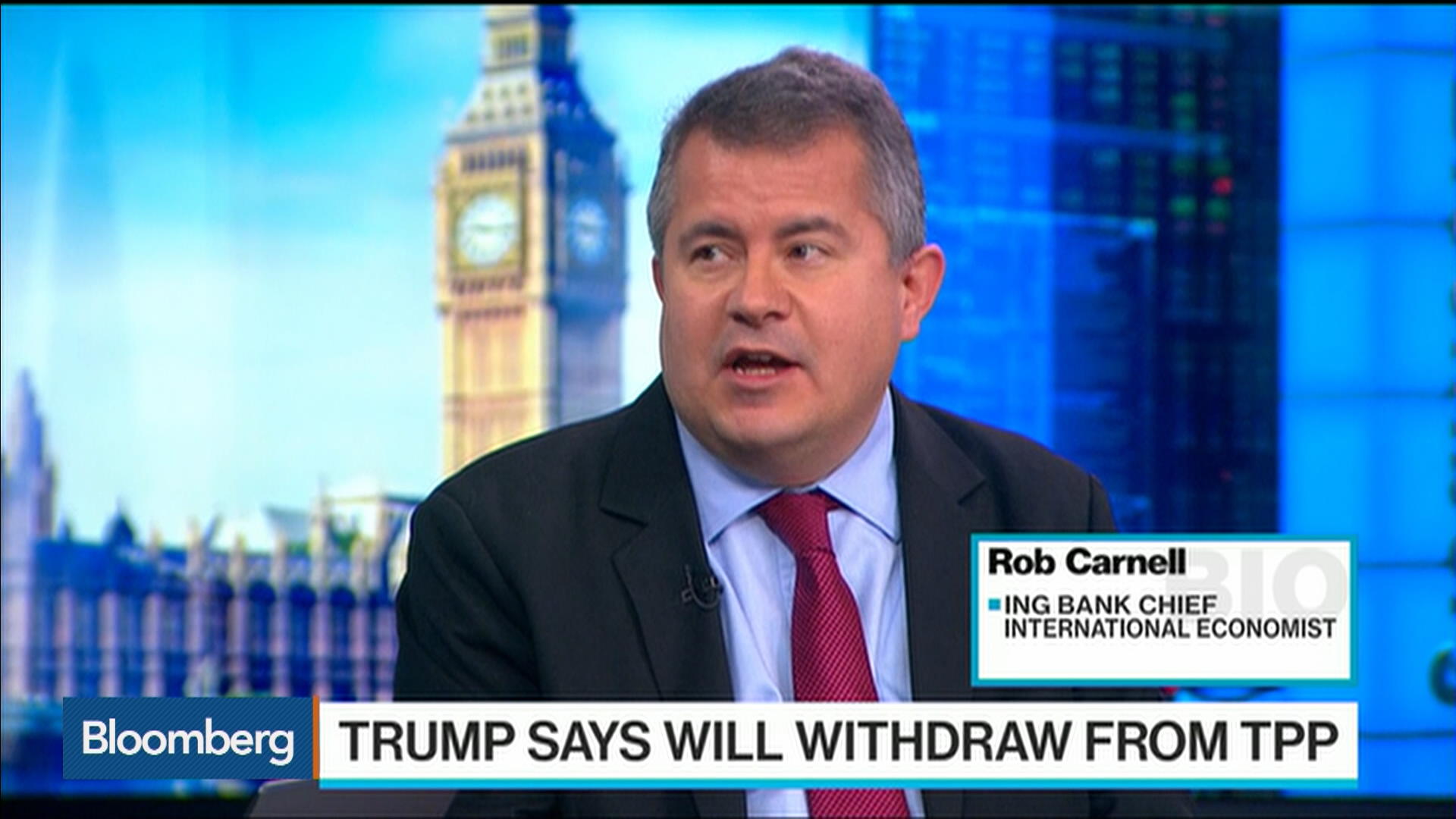 Australia's dollar is caught in a tug of war between investors concerned about increasing protectionist sentiment and those optimistic about a rebound in commodities, according to Westpac Banking Corp.
The Aussie climbed for a second day against the dollar Tuesday, the best performance among its developed-market peers, as a Bloomberg index of commodity prices advanced at the fastest pace since May. The currency touched a five-month low Monday as the greenback extended a rally spurred by Donald Trump's election win. The U.S. president-elect has promised to boost growth with increased spending, and exit trade deals including the Trans-Pacific Partnership, to which Australia is a signatory. 
"Aussie is bipolar at the moment," said Robert Rennie, head of financial markets strategy at Westpac in Sydney. "If we continue focusing on protectionist trade policies, then there is a risk we see further weakness sub 73 U.S. cents. With commodity prices where they are, Aussie belongs closer to 77 or 78."

Westpac forecasts 77 cents for year-end, "so we assume commodity prices win out," Rennie said. The Aussie was 0.2 percent higher at 73.81 cents as of 4 p.m. in Tokyo from Monday, when it gained 0.4 percent after dipping as low as 73.11 for the first time since June 24. The median forecast among analysts surveyed by Bloomberg is for 75 cents.
Before it's here, it's on the Bloomberg Terminal.
LEARN MORE