markets
U.S. Stocks Rise to Records as Commodities Producers Join Rally
By and
S&O 500 hits first all-time high since August, nears 2,200

U.S. shares add to advance in two weeks since Trump win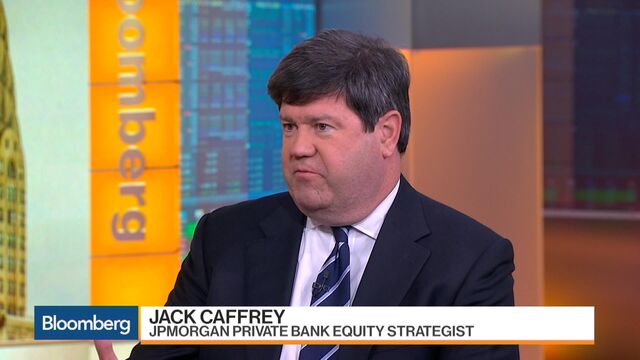 U.S. stocks rose, pushing four major benchmark indexes to simultaneous records for the first time since 1999, as investors added to a post-election advance spurred by speculation the incoming administration's policies will incite brisker economic growth.
The S&P 500 Index rose 0.8 percent to 2,198.19 at 4 p.m. in New York, for its first record since Aug. 15. The Dow Jones Industrial Average advanced 88.62 points to 18,956.55 to a fresh high, while the Russell 2000 Index capped a 12th day of gains in its longest rally since 2003. The Nasdaq Composite Index added 0.9 percent to its highest level ever.
"It's a push on the upper end of the equity markets due to this renewed belief that there's tax cuts and stimulus spending coming in 2017 and 2018," said Chad Morganlander, a money manager at Stifel, Nicolaus & Co. in Florham Park, New Jersey, where he helps oversee about $172 billion. "The overall equity markets are taking a cue from that and they are trading on the belief that earnings will move higher as well as revenues in 2017."
The new milestone for the S&P 500 arrived as companies ended a five-quarter profit slump and Donald Trump's election fueled optimism that his plans to cut taxes and boost fiscal spending will benefit industries more geared toward economic growth. Acknowledging the strength in the economy, Federal Reserve Chair Janet Yellen said Thursday that the central bank is close to lifting interest rates, comments that sent Treasuries lower and yields on the 10-year note toward 2.25 percent.
"There's optimism that it's more likely that Trump is going to put us on an economic fast track versus Clinton," said Terry Morris, manager director of equities at BB&T Institutional Investment Advisors in Wyomissing, Pennsylvania. "The election had something to do with this, and I also think there's some short covering going on. People that were hedging the election had to rush to cover after the news, and I think generally the perception is the economy is starting to pick up as the Fed is likely to raise rates in December."
Investors have boosted bets for tighter monetary policy since Donald Trump's election win, on speculation his policies will spur growth and increase inflation. After Federal Reserve Chair Janet Yellen said last week the central bank is close to raising rates, traders are now pricing in a 98 percent chance of a move in December. If the Fed doesn't act as expected, it may bring on more market turmoil, says Seven Investment Management's Ben Kumar.
Most-hated stocks are among the biggest winners since Trump's victory. A Goldman Sachs Group Inc. basket of 50 companies that have the highest short interest in the Russell 3000 Index has climbed 11 percent since Nov. 8, four times the gain in the broad market measure.
Financial shares have done the heavy lifting since the last record, rising 14 percent since the August high. Energy producers are up 3.9 percent, while groups coveted for their high dividend yields have tumbled with bonds. Real-estate investment trusts and phone companies have tumbled more than 11 percent.
Energy shares rallied 2.2 percent Monday, following crude higher, after Iran signaled optimism OPEC will agree to a supply-cut deal and Iraq said it will offer new proposals to help bolster the group's unity before members meet next week. Chesapeake Energy Corp. and Murphy Oil Corp. led gains.
Tyson Foods Inc. tumbled 14 percent after posting earnings that missed estimates and appointing Tom Hayes to succeed Donnie Smith as chief executive officer.
Before it's here, it's on the Bloomberg Terminal.
LEARN MORE