markets
Day of Reckoning Strikes Europe's Balance-Sheet Basket Cases
By
Firms with highest debt ratios are slumping this month

Prospects of imminent Fed rate hike weigh on the shares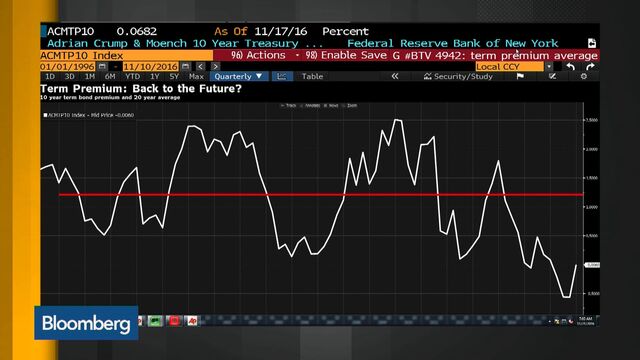 It's a new era for Europeans who for eight years got accustomed to watching companies with the worst balance sheets do nothing but rally. Now those stocks are getting crushed by rising bond yields, a trend strategists see continuing.
Companies with the highest debt ratios have tanked 5.5 percent this month, the worst showing versus the Stoxx Europe 600 Index since 2008, data compiled by Goldman Sachs Group Inc. and Bloomberg show. Get used to it, says Morgan Stanley's Graham Secker.

"There's a perception that the change in bond yields is more structural," said Secker, the London-based head of European equity strategy at Morgan Stanley. "This reversal will continue, but I would caution that we've had a very big unraveling in a very short period."
The Goldman Sachs index tracks 33 European companies that rank lowest in measures that compare equity with total liabilities and market cap, and have the smallest cushions for interest payments. Their debt-to-total assets ratio averages 40 percent, compared with 24 percent for the Stoxx 600. The leverage gauge fell 0.2 percent at 10:32 a.m. in London on Monday, while the broader benchmark was little changed.

The Federal Reserve's increasingly likely interest-rate hike next month also bodes ill for companies with high leverage.
"All assets that have been favored by the tightening of interest rates should be less supported," said Gilles Guibout, head of European equity strategy at AXA Investment Managers in Paris. His firm manages $719 billion. "It's been good for the capital-intensive companies because they were able to reduce their cost of debt for many years. This tailwind will fade."
Monetary stimulus had helped lift highly leveraged stocks on speculation that corporations with greater financial risk would avoid insolvency. Investors who were squeezed out of bonds yielding next-to-nothing needed an alternative. While the rate on 10-year German government debt is 0.3 percent, the Goldman Sachs leverage index pays 5 percent. The Stoxx 600's dividend yield is 3.7 percent.
The fixed-income rout that followed Donald Trump's election spread to defensive equities that mimic the asset class, as well as firms that would be most hurt by an increase in borrowing costs. Vinci SA, Europe's largest construction company, has tumbled 7.4 percent this month. The shares touched the highest since 1998 in August. Brewer Anheuser-Busch InBev NV is down 8.7 percent, while Italian utility Enel SpA has fallen 7.8 percent.
Click here for more on the rotation out of defensive stocks and into value.
(
Updates with Monday's trading in fourth paragraph.
)
Before it's here, it's on the Bloomberg Terminal.
LEARN MORE