Trump Considers Two Former Generals for Defense Secretary
By
Flynn offered national security adviser job by president-elect

Giuliani leading candidate for secretary of state, person says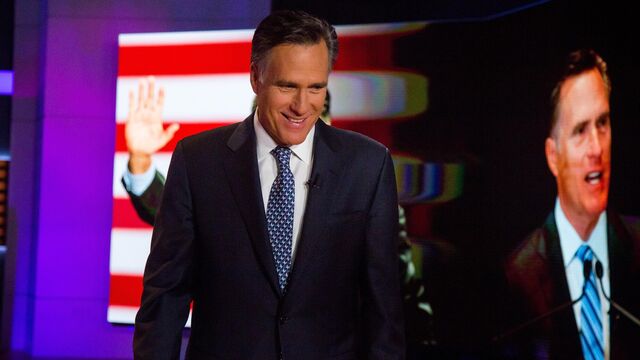 Two former generals are in contention for defense secretary in President-elect Donald Trump's administration: James Mattis and Jack Keane, who served as an informal adviser to Hillary Clinton, according to a person involved in the transition.
Trump is seeking to build out his national security team, having offered the job of national security adviser to retired Lieutenant General Michael Flynn, the former head of the Defense Intelligence Agency and a key military surrogate throughout his campaign, according to the person.

Former New York Mayor Rudy Giuliani remains the leading contender for secretary of state but Trump is considering others, including South Carolina Governor Nikki Haley and 2012 Republican presidential nominee Mitt Romney, the person said on Tuesday.
Former Texas Governor Rick Perry is being considered for a range of positions, including agriculture secretary, energy secretary and secretary of veterans affairs, the person said.
Trump's top strategists are trying to recruit leaders from across the Republican Party who represent a range of perspectives, including some who made negative remarks about Trump before he was elected. Trump's deliberations will continue this weekend as he holds back-to-back meetings with potential candidates for posts in his administration at his home on his private golf course in Bedminster, New Jersey, the person said.
Mattis, 66, is a retired U.S. Marine Corps general who served as the leader of U.S. Central Command. Earlier this year, some Republicans sought to recruit Mattis to run for president as a third-party candidate. He was described as the "Warrior Poet" in Time magazine in 2014 for his motivational speaking.
Shooting People
In 2005, Mattis gave a speech in which he said it was "fun to shoot some people." He also said, "it's a lot of fun to fight," and that "it's a hell of a hoot." At the time, the Marine Corps said Mattis was "counseled" about the remarks.

Keane, who met with Trump in New York on Thursday, is a former vice chief of staff of the U.S. Army. He helped orchestrate a 2007 surge of troops into Iraq under then-President George W. Bush. Late last month, he took a job as executive chairman of AM General LLC, which makes the Humvee.
Alabama Senator Jeff Sessions had been a front-runner for defense secretary but is also on the short list for attorney general, according to the person.
Cofer Black, head of the Central Intelligence Agency's counter-terrorism center under Bush, is in the running for a top national security position, possible chief of the CIA, the person said. In 2005, he became a vice chairman at a private security company that was known at the time as Blackwater USA.
In 2002, he said in prepared testimony to the House and Senate Intelligence Committees relating to suspected terrorists: "All I want to say is that there was 'before' 9/11 and 'after' 9/11. After 9/11 the gloves come off."
Wilbur Ross, a billionaire investor, is a leading contender for commerce secretary, but also under consideration is Lew Eisenberg, the finance chairman for the Trump Victory Fund and a former chairman of the Port Authority of New York.
The 57-year-old Flynn was an early backer of Trump, helping organize support from current and retired officers throughout his campaign. A career intelligence officer who led the DIA for two years through August 2014, he emerged as a vocal critic of President Barack Obama's strategy to combat Islamic State, telling Congress last year that the U.S. had "failed to understand the threats that we face" from Islamic extremism.
Before it's here, it's on the Bloomberg Terminal.
LEARN MORE