NATO Secretary General Expects to Speak With Trump 'Very Soon'
By
Stoltenberg 'absolutely confident' of U.S. policy continuity

Remarks follow doubts on NATO expressed by Trump as candidate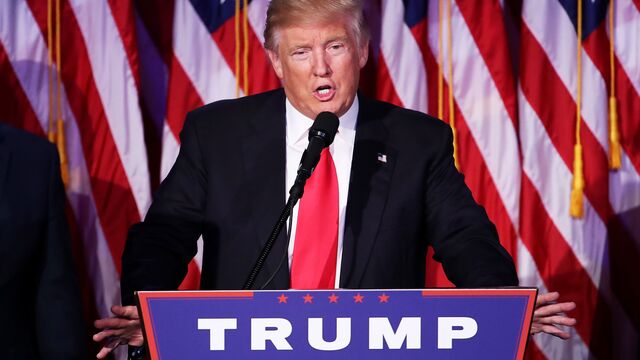 North Atlantic Treaty Organization Secretary General Jens Stoltenberg said he will probably speak with U.S. President-elect Donald Trump "very soon" and predicted the next American leader will be committed to the trans-Atlantic military alliance.
Stoltenberg said his staff is in touch with the team around Trump, who in the run-up to the Nov. 8 American election called the U.S.-led NATO "obsolete" and questioned whether European members are contributing enough.

"I'm am absolutely confident that President Trump will maintain American leadership in the alliance and will maintain a strong U.S. commitment to European security," Stoltenberg said in Brussels on Friday at a conference organized by The German Marshall Fund of the United States. "My staff is in contact with his staff -- the transition team -- and I expect to talk to him very soon."
The comments that Trump made about the 28-nation NATO during his campaign for U.S. president raised the prospect he would upend seven decades of American foreign policy. Since his election victory the remarks have left people across Europe wondering about the future of trans-Atlantic defense ties.
Stoltenberg said on Friday that, in an age of global threats ranging from Russian muscle-flexing and Islamic terrorism to migration waves and cyber attacks, Europe and the U.S. have too much to lose by doubting the value of NATO.
"Europe needs America and America needs Europe," he said. "Europe is America's best friend."
Before it's here, it's on the Bloomberg Terminal.
LEARN MORE