Gold Punished by Dollar's Rally as Silver Nears Bear Market
By and
Gold drops to five-month low as dollar gains on Fed rate bets

Holdings in gold ETFs set for biggest weekly drop since 2013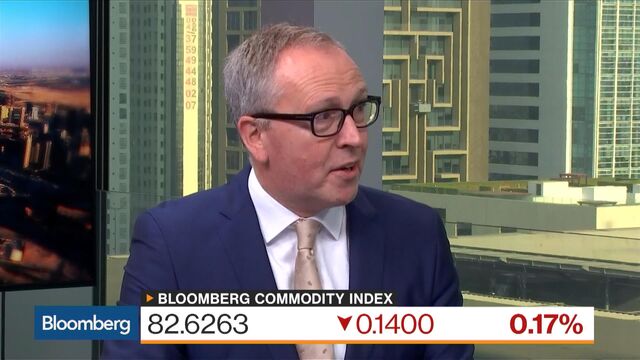 Gold slid to a five-month low and silver neared a bear market as the dollar rallied amid mounting expectation for higher U.S. interest rates.
In her first public statement since the U.S. election, Federal Reserve Chair Janet Yellen said Thursday that the central bank is close to raising rates as the economy continues to strengthen. With a rate hike next month seen as a near-certainty, the dollar and bond yields are rising and investors are selling assets that don't pay interest.

Traders have raised bets on higher borrowing costs following President-elect Donald Trump's pledge to boost spending and as U.S. data pointed to an improving economy. That helped send a gauge of the dollar to a nine-month high. Investors sold 30.5 metric tons of gold from bullion-backed funds so far this week, the most in three years.
"It's all about the dollar," said David Govett, head of precious metals trading at Marex Spectron Group Ltd. in London. "I suspect we'll see an 11 handle on gold today," he said, referring to prices dropping below $1,200 an ounce.
Bullion for immediate delivery dropped as much as 1.1 percent to $1,202.96, the lowest since May 30. It was at $1,208.59 by 11:02 a.m. in London, taking this week's decline to 1.6 percent, according to Bloomberg generic pricing.
Holdings in bullion-backed exchange-traded funds dropped for a sixth day, the longest run this year, data compiled by Bloomberg show. They fell 8.5 tons to 1,940.6 tons as of Thursday, the lowest since July.
Owing Gold
"People don't like having gold under a rising interest rate environment," Bob Takai, chief executive officer and president of Sumitomo Corp. Global Research Co., said by phone from Tokyo. Trump's policies would be "very, very inflationary, the interest rate is most likely to rise, and the dollar is most likely to rise too," he said.
While that means gold "is going to be the biggest victim," Takai said it still makes sense to hold some gold to hedge against geopolitical risk.
Silver fell 0.9 percent to $16.525 an ounce in London, reaching the lowest since June. Prices have dropped almost 20 percent from a closing high set in early August, the common definition of a bear market.
In other precious metals:
Palladium dropped 1.9 percent to $714.14 an ounce, cutting its weekly gain to 5.6 percent.

Platinum fell 0.8 percent to $926.34 an ounce and is down 2 percent this week.
The FTSE/JSE Africa Gold Mining Index fell 2.7 percent, heading for a second weekly decline.