Renzi Mustn't Quit Even If He Loses Vote, Italy's Calenda Says
By and
Premier has promised to quit if he loses Dec. 4 vote

Calenda says Italy needs government continuity, 2017 difficult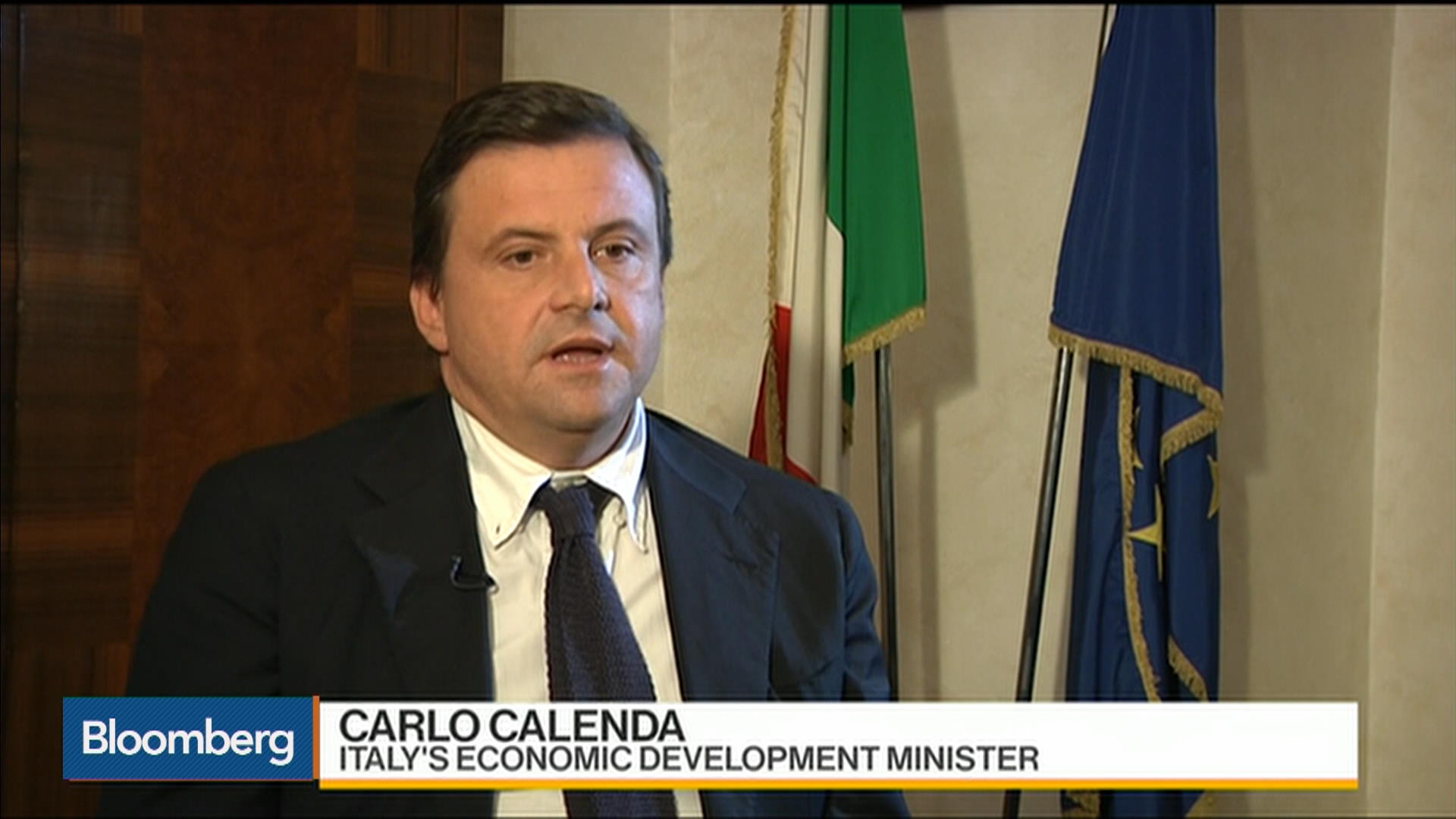 Italian Prime Minister Matteo Renzi must stay in power even if Italians reject next month's referendum on constitutional reform, Economic Development Minister Carlo Calenda said.
"What is needed is continuity in the government, because 2017 is a difficult year," Calenda said in an interview at his office, adding that he has "no idea" what the premier will do if the Dec. 4 referendum outcome goes against him.
Earlier this year, Renzi promised that he would step down if he loses, but he stopped short of repeating that explicitly in recent interviews. If Renzi does quit, President Sergio Mattarella could appoint another premier to lead a caretaker administration with the aim of pushing through electoral reform before possible early elections in 2017.
Speaking to Bloomberg Television, Calenda dismissed reports in the Italian media that he could be a successor to Renzi as just a gimmick "to sell newspapers." He said he's new "to the job here, not part of any political party and I still have to prove I am able to run this ministry, which is very difficult."
Calenda said investors "worry mainly about stability," and added that a possible rejection of the referendum "is certainly an element of uncertainty," but with less than a month to go before the vote, now was not the time to discuss possible instability.
"Now is the time to explain to citizens that this reform makes our country more efficient and therefore safer at a time when we're surrounded by much uncertainty -- geopolitical, financial, economic," Calenda said. "It makes us stronger. If we start saying we risk Armageddon, we end up like Brexit."
Economic expansion has begun to return under Renzi's government "but we're at the beginning of a long and difficult path," Calenda said. Next year will determine whether "we're able to consolidate this trend, or fall again into a situation of instability. "
Italy's economy returned to growth in the third quarter, with gross domestic product rising 0.3 percent in the three months through September after stalling in the previous quarter, the Rome-based statistics agency Istat said on Tuesday. GDP expanded 0.9 percent from the same quarter of 2015, the report also said.
Before it's here, it's on the Bloomberg Terminal.
LEARN MORE