Gross Sees 'No New Trump Bull Market,' Says Growth Plan Flawed
By
Says tax cuts, infrastructure push won't spur economic gains

'His tenure will be a short four years,' damaging to jobless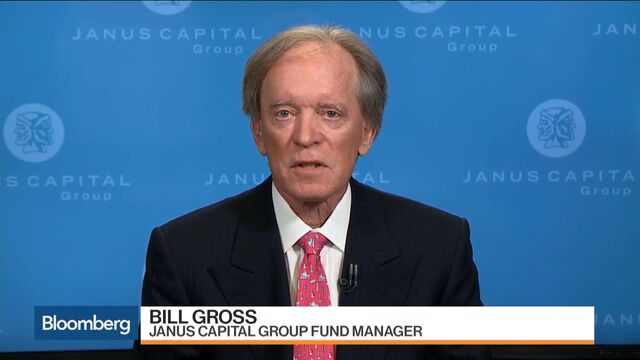 Bill Gross doesn't see Donald Trump making America great again.
The president-elect's plan to reduce taxes and increase infrastructure spending is unlikely to bolster economic growth or equities, Gross, manager of the $1.68 billion Janus Global Unconstrained Bond Fund, wrote Wednesday in a November commentary.

"There is no new Trump bull market in the offing," said Gross. "Investors must drive with caution, understanding that higher deficits resulting from lower taxes raise interest rates and inflation, which in turn have the potential to produce lower earnings" and price/earnings ratios.
Since Trump's stunning election victory money managers have been grappling to interpret the result and offer insight to clients. The vote has also whipsawed the financial markets, triggering a rally in equities and soaring bond yields on the expectation that Trump and a Republican-controlled Congress will champion programs to fuel growth.
In a piece he titled "Populism Takes a Wrong Turn," Gross said many of the policies Trump favors represent the status quo -- and a Clinton administration would have been no better. "Neither party as they now stand has bold policies beyond the reach of K Street lobbyists," he wrote.
'Populist Henhouse'
Gross questioned the need for corporate tax cuts, saying that U.S. companies are among the world's most lightly taxed. Another popular Republican idea, the repatriation of trillions of dollars of corporate profits held overseas, probably won't lead to more investment in America, he said.
Pundits who think that Trump's win represents a victory for middle-class America are mistaken, he said, using a fox-in-the-henhouse metaphor.
"The Trumpian Fox has entered the Populist Henhouse, not so much by stealth but as a result of Middle America's misinterpretation of what will make America great again," he said. Trump's "tenure will be a short four years but is likely to be a damaging one for jobless and low-wage American voters."
Gross, who said he didn't vote for either major party candidate for President, said the U.S. would be better served by a jobs program that puts people to work helping other people. Government should be the employer of last resort, he said.
The Janus Global Unconstrained Bond fund gained 4.7 percent this year through Nov. 14, better than 67 percent of peers, according to data compiled by Bloomberg.
Dalio's View
Bridgewater Associates founder Ray Dalio said on Nov. 15 that he's bullish on Trump and bearish on bonds.
"We think that there's a significant likelihood that we have made the 30-year top in bond prices," Dalio wrote on his LinkedIn page. "We probably have made both the secular low in inflation and the secular low in bond yields relative to inflation."
Trump's presidency will mark a move to the right akin to the Ronald Reagan era, he said, a period that will likely be characterized by decreasing globalization, increased U.S. growth as well as higher inflation.
Jeffrey Gundlach, co-founder of DoubleLine Capital, said yesterday the stock market is in for a "bumpy ride" as expectations are dashed that Trump can quickly spur growth.
Watch Next: Bond King Bill Gross on Trump's Economic Plans and Fed (Full Interview)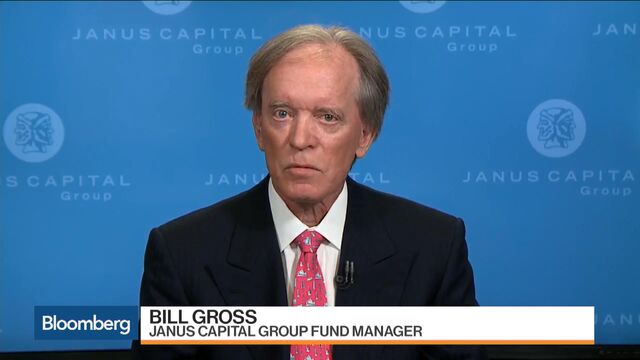 Before it's here, it's on the Bloomberg Terminal.
LEARN MORE