Copper Rebound Needs More Than Donald Trump, Freeport CEO Says
By and
Adkerson says the metal's rally requires China economic growth

10-cent increase in copper price would add $140 million in 4Q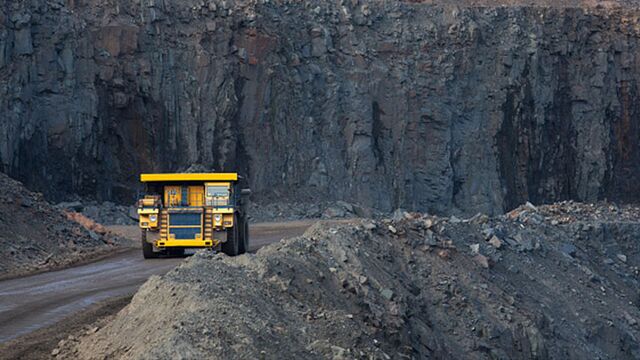 The head of Freeport-McMoRan Inc. says it will take more than Donald Trump to keep copper rallying.
"In terms of being a long-term driver of copper prices, it will have an impact but not a huge impact," Richard Adkerson, chief executive officer of the world's largest publicly traded copper miner, said Wednesday in an interview at Freeport's office in Lima. "For copper demand to be robust requires a positive economic situation in China, in the world's global economy."
U.S. President-elect Trump has promised to rebuild America, a goal that includes a $550 billion transportation infrastructure plan. Global mining companies are hoping that will be a boon for demand, and industrial metal prices rallied in the wake of the election results.
That could be big news for Freeport, which makes most of its revenue from copper. In the interview, Adkerson said every 10-cent increase in copper prices will add $140 million to the company's cash flow in the fourth quarter, and $325 million in 2017.
However, any boost to copper prices from infrastructure spending under the Trump administration could be offset by more protectionist U.S. trade policy, Adkerson said. "Global trade is an important factor for the global economy, so we don't know how these positions on trade that were expressed during the campaign will be put into place. It's too early to assess."
Issues to Discuss
Adkerson says the election also has implications for how Freeport invests in the U.S., where the company has "significant" copper resources it may develop in the future.
"These are low-grade ore bodies that have been known about for decades and they require a strong global economy to justify making those investments and keeping that employment in the U.S.," Adkerson said. "Those are the kind of issues we'll be discussing with the new government."
Copper market dynamics had been improving prior to the U.S. election as China's economy strengthened and labor disputes halted some mines, tightening supply, Adkerson said. Copper needs to be closer to $3 a pound to stimulate investment in new deposits, he added.
'Bit More'
Copper began a 14-session rally on Oct. 24, rising 22 percent to about $2.55 a pound, before paring some of the gains late last week. Futures for March delivery fell 1.4 percent to settle at $2.479 on Wednesday on the Comex in New York.
While the surprise Trump victory has helped copper prices, which are up more than 4 percent since the election, the Chinese market remains the main driver for total global demand, according to Robert Edwards, a managing consultant at CRU Group.
"There's a bit more to it than just the U.S. election," Edwards said Wednesday in an interview at an industry conference in Naples, Florida.
As long as demand holds steady, the copper market has an attractive outlook with supply unable to grow as it has in past years, Freeport Chief Financial Officer Kathleen Quirk said Wednesday at a conference in New York. The market is close to being balanced and global warehouse inventories aren't at historically high levels. It wouldn't take much in terms of additional demand or supply interruptions to throw the market into deficit, she said.
Debt Reduction
Freeport fell 1.4 percent to $13.80 in New York. The shares have doubled this year.
Freeport has been reducing its debt following poorly timed oil and gas investments announced in 2012 at the beginning of a global commodities rout. It has been aggressively cutting costs and selling equity and assets in an effort to reduce a debt load that stood at $19 billion at the end of September. Last month, after the miner posted its first quarterly net profit since 2014, Adkerson told analysts the company had a clear path ahead to cut debt by $10 billion.

Proceeds from asset sales will allow Freeport to further deleverage. The company's debt would fall to $9.5 billion at the end of 2017 based on a copper price of $2.25 a pound, and to $8.5 billion with copper at $2.50, Adkerson said.
On Wednesday Freeport announced it completed the sale of its stake in the Tenke Fungurume copper and cobalt mine in the Democratic Republic of Congo to China Molybdenum Co. for $2.65 billion. The net proceeds will be used to lower debt, it said, "half of which will be used to repay borrowings under Freeport's unsecured bank term loan."
— With assistance by Joe Deaux
Before it's here, it's on the Bloomberg Terminal.
LEARN MORE