Netease Board Approves Share Buyback of as Much as $1 Billion
Bloomberg News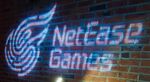 Netease Inc., the Chinese game and website operator, gained board approval to buy back as much as $1 billion of stock.
The buyback will take place for a period of no longer than 12 months, the Beijing-based company said in a statement.
With games including Overwatch, Netease is among a crop of domestic domestic operators that have tapped into China's swelling online and mobile population. The company has used a mixture of lifestyle, entertainment and business news to create China's second-largest online destination with more than 10.3 billion page views in July, lagging only Tencent Holdings Ltd.
Self-developed mobile games Fantasy Westward Journey and Westward Journey Online will likely continue to do well given its large and loyal base of PC gamers, Michelle Ma and Sam Cheung, analysts with Bloomberg Intelligence, wrote. Last month, the company said it has submitted an application to spin off and float its media arm.
Shares of Netease have gained 20 percent this year. 
Gaming remains its largest business by far, generating about 71 percent of sales in the September quarter, according to data compiled by Bloomberg.
— With assistance by David Ramli
Before it's here, it's on the Bloomberg Terminal.
LEARN MORE