World's $100 Billion Climate Pledges May Survive Trump Era
by
Countries seek to fill void if U.S withdraws from climate pact

U.S commitment less significant than some have suggested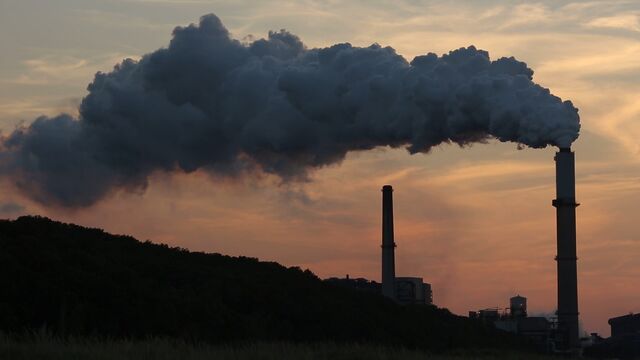 Industrial nations are looking at how to deliver on a pledge to provide $100 billion a year in climate-related aid even if U.S. President-Elect Donald Trump follows through on his pledge to stop supporting the fight against global warming.
Politicians, investors and observers from almost 200 countries gathering in Marrakech, Morocco, on Wednesday will discuss ways to raise money for projects that limit pollution and keep the international fight against climate change on track. Trump has said he will pull out of the Paris agreement that the U.S. endorsed last year under a United Nations process.
The U.S. is the richest of the major emitters of greenhouse gases and has promised more than $3 billion to a UN Green Climate Fund, a linchpin in the UN effort to help poorer countries cope with climate change. With Trump's campaign promises casting doubt over previous U.S. commitments, envoys in Marrakech are seeking to inject fresh momentum into the discussions.
"My personal view around this is that we will continue to meet our commitments," Jonathan Pershing, U.S. special envoy on climate change, said in Marrakech. That "we" refers to the collective commitment of the international community, a spokeswoman for the U.S press team clarified by e-mail.

UN Secretary General Ban Ki-Moon addresses delegates in Marrakech at 3 p.m. Wednesday, after which Xie Zhenhua of China will speak along with officials from the World Bank, UN Green Climate Fund and the Institutional Investors Group on Climate Change, which represents funds managing $14 trillion.
The funding void that may be created by Trump's expected decision may be smaller than many Americans think, said Nicholas Stern, a member of the House of Lords in the U.K. and a former chief economist at the World Bank who will speak in Marrakech on Wednesday.
"The direct U.S. governmental contribution to the $100 billion was never going to be that large," Stern, now a professor at the London School of Economics, said in an interview. "There wasn't great U.S. largess in all of this."
More than 50 heads of state or government will meet in Marrakech to pursue ways of increasing climate finance. Estimates show that trillions of dollars will be required above the $100 billion target to keep global warming below 2 degrees Celsius (3.6 degrees Fahrenheit), the target set by the UN. Some countries are expected to announce new pledges and initiatives while others will highlight work already undertaken.
'A Distraction'
The withdrawal of the U.S. would place more pressure on other rich nations to step up finance, UN Special Envoy on Climate Change Mary Robinson said in an interview.
"In a way the $100 billion is almost a distraction in amount," she said. "We need much more than that. So the most effective thing is how we can see the public money used to de-risk investment, to encourage investment in developing countries, to have insurance as part of that de-risking, etcetera. And to ensure that countries that are building up their economy -- meaning developing countries -- don't have to go coal, mustn't go coal, mustn't go oil and gas, must go renewables. They can't do it unless they get the huge investment."
So far the U.S. has only paid $500 million of the $3 billion it pledged to the Green Climate Fund. Rich countries are set to meet their $100 billion goal, with aid reaching $62 billion in 2014, according to the Organization for Economic Cooperation and Development and the Climate Policy Initiative. Much of the finance is expected to come from businesses and investors building on government spending.
The U.S. only contributed about 3 percent to the UN's Global Environment Facility climate funding program, its chief executive Naoko Ishii said in an interview. "I'm actually not much concerned about Trump. The climate financing picture is really more diverse."
'Contagious Disease'
Yet on a political level, Trump's election has created a major headache for world leaders and officials. Ravi Prasad, India's chief climate negotiator, told Bloomberg Bureau of National Affairs that a U.S. withdrawal from the process risked spreading "like a contagious disease" to other countries.
Small island states that are especially vulnerable to rising sea levels remain hopeful Trump won't follow through on his plans to scrap climate finance. Funding adaptation programs may reduce immigration, a key election issue, said Thoriq Ibrahim, Environment Minister for the Maldives and Chair of the Alliance of Small Island States.
"With climate change, there's a lot of people being dispersed to other nations and the new administration talks about security," he said in an interview. "It's very important to have climate finance."
Before it's here, it's on the Bloomberg Terminal.
LEARN MORE