Ray Dalio Is Bullish on Trump Presidency, Bearish on Bonds
By
Trump will lead U.S. shift to right akin to Ronald Reagan

Dalio says bonds have likely peaked after 30-year run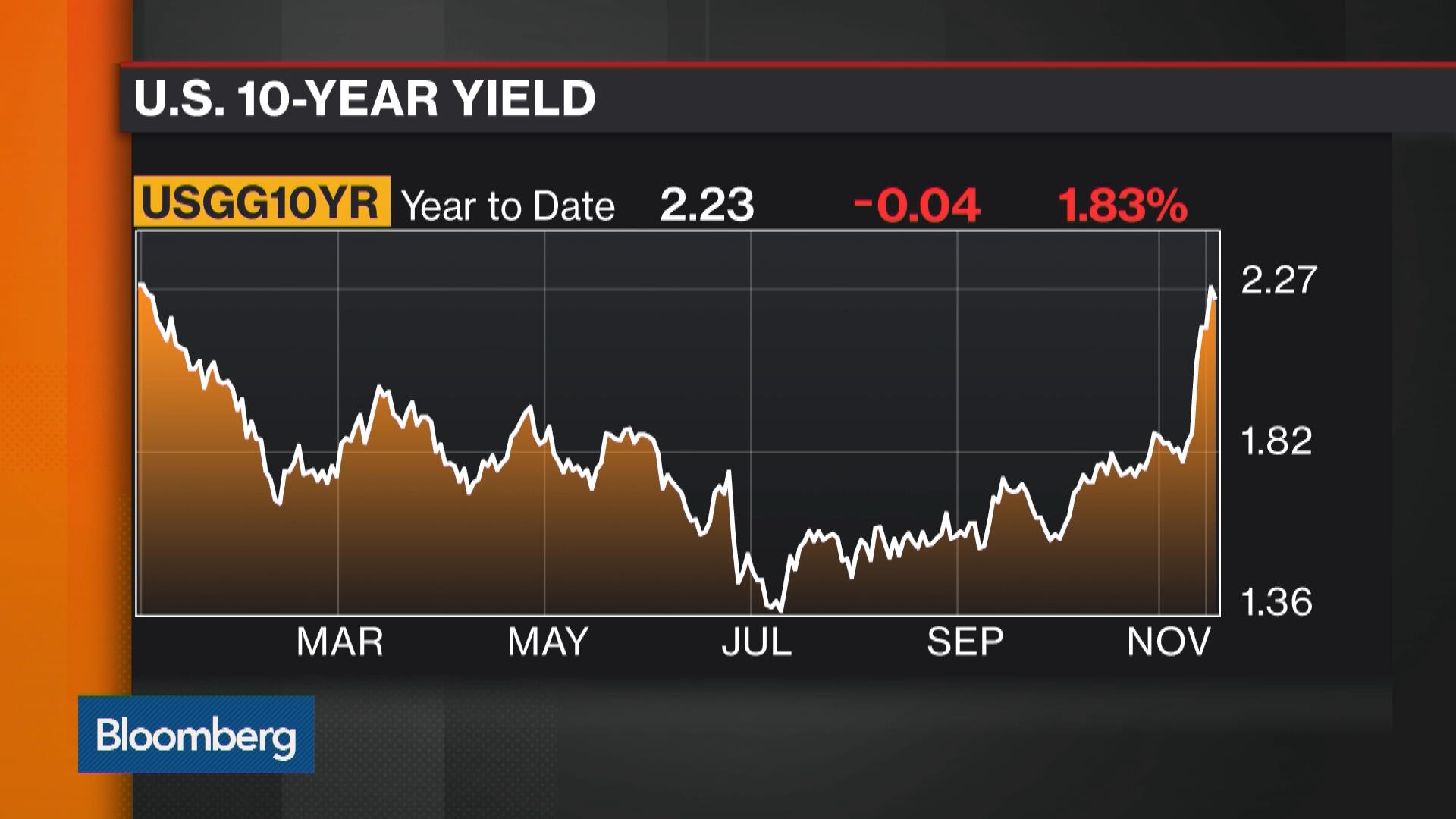 Bridgewater Associates founder Ray Dalio is bullish on Donald Trump and bearish on bonds, saying it's likely that they've reached a three-decade peak.
"We think that there's a significant likelihood that we have made the 30-year top in bond prices," Dalio wrote on his LinkedIn page Tuesday. "We probably have made both the secular low in inflation and the secular low in bond yields relative to inflation."
Dalio's remarks came amid a record sell off in global bonds, triggered by Trump's election victory as traders assess the implication for inflation and interest rates. The president-elect has pledged to cut taxes, spend more than $500 billion on infrastructure and restrict imports.
Trump's presidency will mark a move to the right akin to the Ronald Reagan era, Dalio said. The new period will likely be characterized by decreasing globalization, increased U.S. growth as well as higher inflation, wrote Dalio, whose firm manages about $150 billion.
"We believe that we will have a profound president-led ideological shift that is of a magnitude, and in more ways than one, analogous to Ronald Reagan's shift to the right," Dalio wrote. "Donald Trump is moving forcefully to policies that put the stimulation of traditional domestic manufacturing above all else, that are far more pro-business, that are much more protectionist."
Dalio said his preliminary assessment of Trump is "broadly positive." The people under consideration for appointments "have a sufficient understanding of how the economic machine works to run reasonable calculations on the implications of their shifts so that they probably won't recklessly and stupidly drive the economy into a ditch."
Dalio offered one caveat. "We should expect big bumps resulting from big shifts," he said.
The Federal Reserve is likely to "increasingly tighten," he said. That, along with fiscal stimulus, corporate tax changes and less regulation will be positive for domestically-oriented stocks more than companies with businesses abroad.
In March, Dalio said investors should expect low returns and volatile financial markets, but not another financial crisis like the one in 2008. Dalio said then that the Fed could raise interest rates by another 25 basis points, but such a move would be a "serious mistake."
Before it's here, it's on the Bloomberg Terminal.
LEARN MORE