Carney Says He Won't Change His Mind Again About BOE Tenure
By and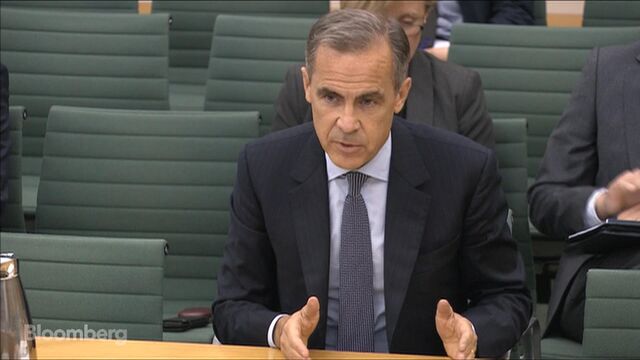 Governor Mark Carney said he will definitely quit his role at the Bank of England in 2019 after promising to stay for an additional year last month.
With Prime Minister Theresa May planning to start a two-year negotiation period to leave the European Union by the end of March, Carney said he'll remain governor until mid-2019, longer than he said he would when he took the job three years ago. Canadian-born Carney said that while his personal circumstances haven't changed, the government had asked him to stay longer to help through the Brexit process.
'I added the year out of a sense of responsibility," Carney told lawmakers in London on Tuesday. "I don't want my words to be interpreted as making a judgment about the likely timetable" of the Brexit negotiations. "I will leave June 30, 2019."
Before it's here, it's on the Bloomberg Terminal.
LEARN MORE