Canada Stocks Rise Most in Seven Weeks as Crude Leads Rebound
Eric Lam
Energy, raw materials, health care companies pace gains

Barrick rallies as billionaire George Soros doubles stake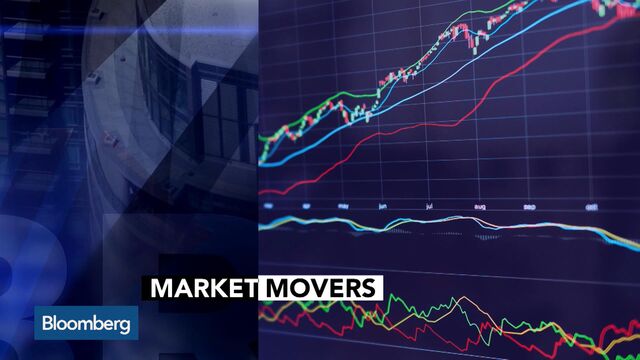 Canadian stocks rose for a second day, surging the most in seven weeks, as energy producers advanced with the price of oil rebounding from an eight-week low.
The S&P/TSX Composite Index rose 1.1 percent to 14,756.28 at 4 p.m. in Toronto. The equity benchmark is up 13 percent in 2016, making it the top performer among developed markets tracked by Bloomberg. Canadian stocks are about 10 percent more expensive than their peers in the S&P 500 Index.
Global market gyrations sparked by the surprise election of Donald Trump as president of the U.S. calmed Tuesday, as a rout in bonds and emerging-market assets eased. Crude surged on the prospects of OPEC reaching a deal to curb output. Gold and silver advanced after a four-day rout fueled by demand for riskier assets at the expense of perceived safe havens.
The reversals benefited Canadian equities, where energy and raw materials account for about one-third of the market. Energy producers rallied 2.8 percent Tuesday to lead gains across nine of 11 industries. Trading volume was 19 percent higher than the 30-day average. Financial services companies lagged 0.3 percent, with Manulife Financial Corp. dropping 0.4 percent to halt a four-day winning streak.
Suncor Energy Inc. climbed 3.9 percent, the most in two weeks, even after Warren Buffett's Berkshire Hathaway Inc. exited its stake in the energy producer. Oil futures climbed 5.8 percent in New York, the biggest gain in seven months, as prices seesawed from the lowest close in eight weeks Monday after dropping 4.3 percent in three sessions.
Raw-materials producers climbed 2.7 percent as a group, for a second day of gains following a two-day slide. Gold snapped its biggest three-day drop in more than a year amid signs that prices fell too far and too fast. The dollar also fell for the first time since last week's U.S. presidential election.
Barrick Gold Corp. added 5.3 percent, the most in a month, as billionaire investor George Soros more than doubled his holdings in the mining company in the third quarter after earlier selling 94 percent of his position in the previous quarter.
Natural resource producers are the top-performing companies in the Canadian market this year, with materials stocks rallying 41 percent year-to-date on a rebound in commodities prices from gold to crude. Teck Resources Ltd., the nation's largest diversified miner, is the top stock in the index, up almost six-fold this year as prices for coking coal and zinc have also surged.