Studio 1.0: Susan Wojcicki Opens Up About Being a Working Mother in the Tech Industry
YouTube's CEO reflects on the tech industry's diversity issues and more.
By
Welcome to season five of Bloomberg Studio 1.0,  a show where we talk to the biggest influencers in technology and media about who they are, how they got there and where they're going next. 
This week we're bringing you the story of Susan Wojcicki, CEO of YouTube. We speak to her on the 10-year anniversary of Google's acquisition of YouTube, and ask her why YouTube is still operating under the Google-Alphabet umbrella when some analysts estimate it could be a $70 billion standalone company. As a mother of five, she also opens up about being a working parent and diversity issues in the tech industry.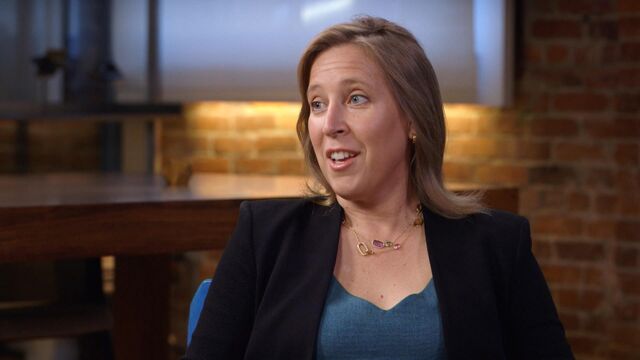 Watch the full interview above to find out. And be sure to subscribe to Bloomberg Studio 1.0 on iTunes to get the audio of each episode delivered straight to your phone. You can also listen to the show below on SoundCloud. 
Before it's here, it's on the Bloomberg Terminal.
LEARN MORE