Style
Seven Ways to Upgrade Your Gym Bag
By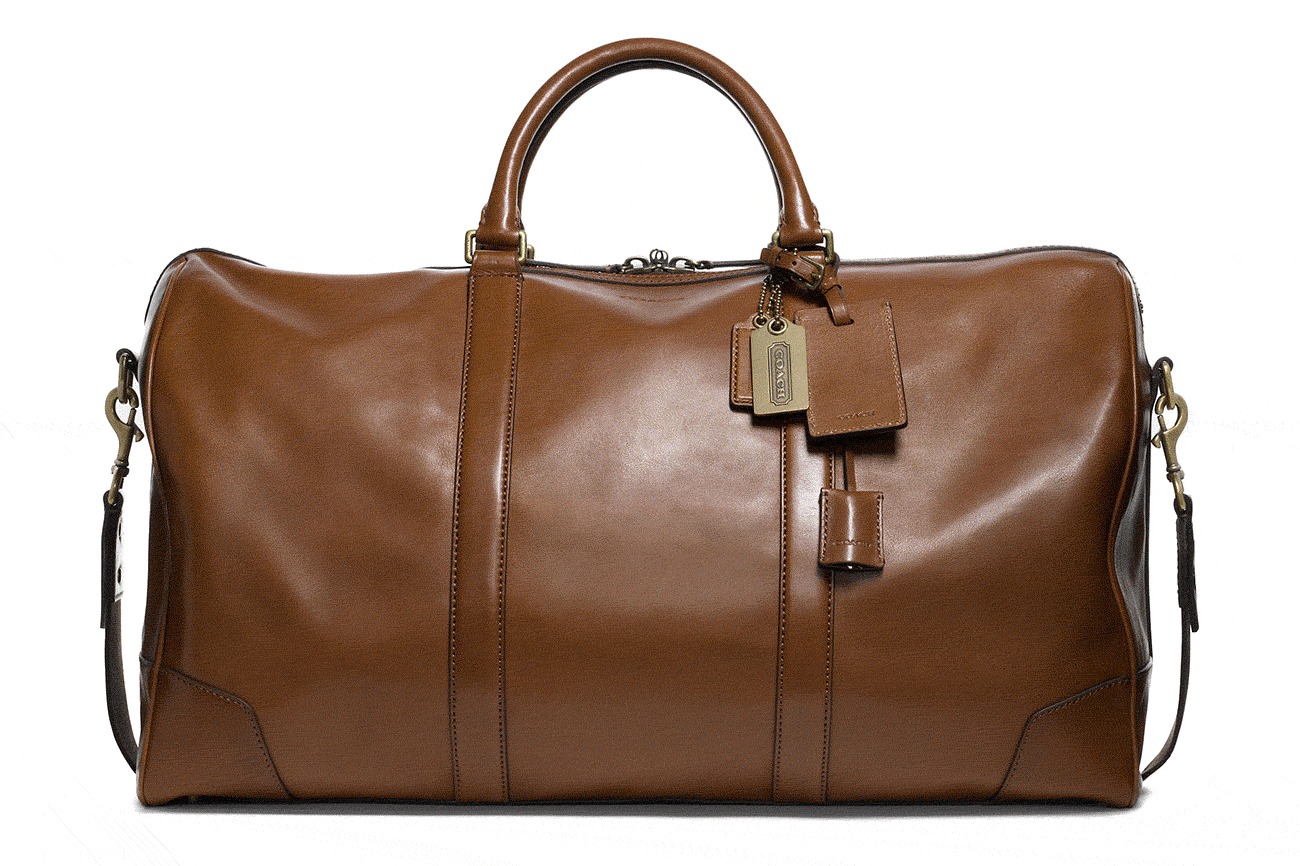 Bulking season is just around the corner. Whether you're a gym rookie or see your swolemates on the daily, are part of a club or lead a fitness cult, having the right gear can make any sweat session better. Easily upgrade your #gains with the ultimate gym bag, in addition to that regular change of clothing you need.
Coach Bleecker Cabin Bag

Ditch that nylon gym bag that you used during your D1 days—or got at your last company retreat—for a more age-appropriate carry-all such as this classic leather bag from Coach. It's big enough to hold whatever gear you may have, plus suit and dress shoes, and can go from the gym to office to date night and back again without anyone blinking an eye. Best part: Toss it in your locker with abandon. The high-quality leather will only get better with age. ($898, coach.com)
Swell Reusable Water Bottle 

A reusable water bottle is an absolute essential, yet easily forgotten. Hydrate hydrate hydrate. ($45, swellbottle.com)
Apple Watch Nike+

Apple and Nike recently teamed up on the Apple Watch Nike+ for active folks like you. The water-resistant watch has a more breathable band than prior models, plus built-in GPS and specialized software (think pace, distance, and route tracking for daily runners) to create community, even if you train solo.  ($369, apple.com)
Oars + Alps Grooming Products 

Formulated for active men in more extreme conditions (as in rowers and snowboarders, Oars + Alps, get it?), this new grooming line stands up equally indoors. Our favorite part: The face wash comes in a solid stick, meaning there's no chance of spills in your luxe, new gym bag. (Solid face wash, $14; face and eye cream, $18; natural deodorant, $12, oarsandalps.com) 
Sporty Headphones and Earbuds 

Everyday earbuds can't stand up to a whole lot of movement. These sweat-friendly wireless headphones from Urbanears (with removable fabric liners that can be washed), plus an in-ear pair from Altec Lansing can withstand any moves on your power playlist. (In-ear sport earphones, Altec Lansing, $59.99, alteclansing.com; Hellas black belt headphones, Urbanears, $119, urbanears.com) 
Gucci Slides 

A major upgrade to the black-and-white Adidas shower classics. ($190, mrporter.com)
Tom Ford Body Spray 

Europeans are on to something. If the goal of the gym is make you look good undressed, body spray can ensure you'll smell it, too. Try the classic Tom Ford scent, Oud Wood, or the latest Tobacco Vanille. Just show some restraint: This isn't Axe, and you're not a teenager. ($67, tomford.com)
Before it's here, it's on the Bloomberg Terminal.
LEARN MORE