Niesr Think Tank to Run New U.K. Statistics Office Facility
By
Center of Excellence will start work in 2017, Niesr says

Focus to include productivity, measuring modern economy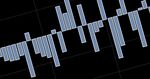 The National Institute of Economic and Social Research will run a new branch of the U.K. statistics office as part of an effort to revamp official data.
Alongside Niesr, the Economic Statistics Center of Excellence will include economists from the London School of Economics, King's College London, the University of Cambridge, Stanford University and Warwick Business School. It will start work in January 2017 on topics including the "productivity puzzle" and how best to measure the contribution of new industries such as the sharing economy.
The center is part of efforts by the Office for National Statistics to take on board recommendations from former Bank of England Deputy Governor Charlie Bean to improve the quality of data. Rebecca Riley of Niesr, who will be the new center's director, said it will aim for a "cultural change in the delivery of economic statistics."
Before it's here, it's on the Bloomberg Terminal.
LEARN MORE