HSBC's Major Says the 'Trump Premium' Will Push 10-Year Treasury Yields to 2.5%
A big change for a big bond bull.
By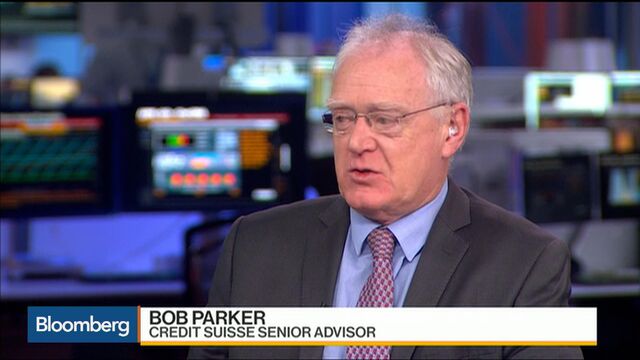 The 10-year U.S. Treasury yield will hit levels not seen since 2014 before President-elect Donald Trump's first 100 days in office are up, says HSBC Bank PLC Global Head of Fixed Income Research Steven Major.
HSBC hiked its forecast for the 10-year yield by a full 100 basis points to 2.5 percent for the first quarter of 2017, citing the "Trump Premium" as the driving force behind this revised call. But Major, who has long bucked the vast majority of his peers in calling for an extension of the decades-long bull market for bonds, is maintaining his forecast for the 10-year yield to end 2017 at 1.35 percent as Trump's policies will "ultimately fail to deliver."
"President-elect Donald Trump made plenty of promises during the U.S. election campaign but gave very little detail," he writes in a note published late last week "We cannot afford to wait for more detail before changing our bond yield forecasts."
HSBC now sees the five-year, five-year Treasury forward rate returning to its 2015 highs made during the bund tantrum in short order, which would be consistent with the 10-year yield reaching 2.5 percent.

U.S. Treasuries have sold off severely since the election as investors price in an acceleration in inflation thanks to Trump's promised infrastructure build-out, boosts to defense spending, and tax cuts, which will very likely entail a massive issuance of debt.
As such, Major sees the continued normalization of the term premium — or the extra compensation investors demand for taking on more duration — and the inflation risk premium as propelling yields up in the short term. But the strategist also thinks the move will prove to be self-limiting, ultimately taking more away from growth than any fiscal stimulus would add.
"We believe that if yields increase too much in the short-term then financial conditions will tighten, resulting in less growth and a constrained Fed[eral Reserve]," he writes. "Historically, shifts in supply have not changed the relationship between longer-run economic growth and interest rates."
Furthermore, the enactment of any protectionist trade policies would also be a negative for economic growth, and could prompt safe haven flows back into U.S. debt. Major is therefore sticking to his view that the 10-year yield will end 2017 at 1.35 percent.
"It is impossible to disentangle the various risk premia coming from the radical policy response, as they are not mutually exclusive and we cannot predict the sequencing," he concludes. "Our end-2017 forecast, however, remains very low, at 1.35 percent, reflecting the view that the structural drivers will continue to weigh on growth and that the new administration's policies will ultimately fail to deliver."
Before it's here, it's on the Bloomberg Terminal.
LEARN MORE