economics
European Bond Rout Endures as Trump Effect Neutralizes ECB QE
By
Yields rise from Italy to U.K. on potential U.S. fiscal boost

ECB 'put on the spot' before December meeting: Commerzbank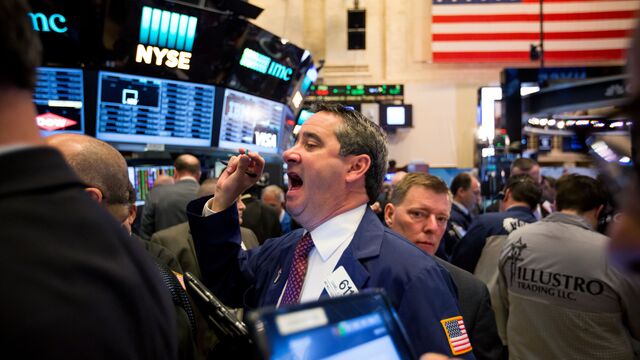 Germany's 10-year bunds headed for their longest losing streak in 18 months as the prospect of fiscal expansion from the incoming Donald Trump administration in the U.S. boosts bond yields around the world.
The global bond rout is boosting yields across the euro area, neutralizing the European Central Bank's asset-purchase program that's been pumping 80 billion euros ($86 billion) a month into the market. Italian 10-year debt yields climbed to the highest since July 2015, while those on similar-maturity Spanish bonds touched the most since June 24, the day the U.K.'s decision to leave the European Union became known.
While higher yields increase the amount of bonds available for purchase by the ECB, they could also threaten the economy by pushing up borrowing costs. ECB officials are scheduled to announce their latest policy decision on Dec. 8.

Benchmark German 10-year securities fell for a sixth day, their longest run of declines since May 2015. U.K. 10-year gilt yields touched the highest since May, before the nation voted to quit the EU.
"Trump has raised the stakes for the December meeting," said David Schnautz, a fixed-income strategist at Commerzbank AG in London. "The rise in yields for non-domestic reasons is something that the ECB won't be happy with. They've been put on the spot and people are looking ahead to December to see what the reaction will be."
Germany's 10-year bund yield rose five basis points, or 0.05 percentage point, to 0.36 percent as of 4:10 p.m. London time, having touched 0.4 percent, the highest since January. The zero percent security due in August 2026 fell 0.436, or 4.36 euros per 1,000-euro face amount, to 96.607. The yield on the nation's 30-year debt climbed above 1 percent for the first time since May.
Italy's 10-year bond yield surged as much as 21 basis points to 2.23 percent, and that on similar-maturity Spanish debt touched 1.66 percent. The yield on U.K. 10-year gilts increased eight basis points to 1.45 percent, after reaching 1.49 percent.
— With assistance by Charlotte Ryan
Before it's here, it's on the Bloomberg Terminal.
LEARN MORE