China Home Sales Value Rose 38% in October From Year Earlier
Bloomberg News
New-home sales growth slowed in September after curbs imposed

New yuan loans edged down last month on slower new mortgages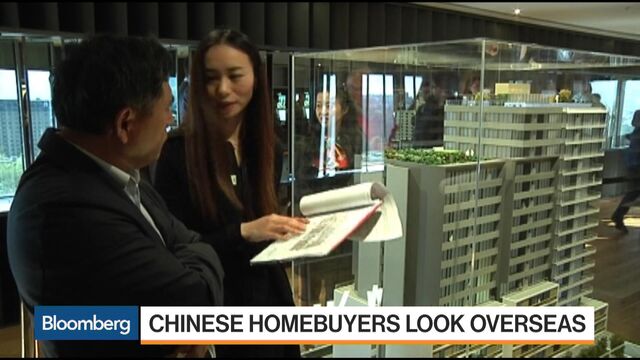 China's new home sales growth slowed in October from a year earlier, suggesting the push by policy makers to rein in runaway prices is getting traction.
The value of homes sold rose 38 percent to 941 billion yuan ($138 billion) last month from a year earlier, according to Bloomberg calculations based on data the National Bureau of Statistics released Monday. The increase compares with a 61 percent gain the previous month.
Local authorities in nearly two dozens cities have since late September rolled out property curbs ranging from raising down-payments for first and second homes to ruling some potential buyers ineligible. China's banking regulator has told banks to review their business related to mortgage lending and property development loans, after China Minsheng Banking Corp. suspended approvals of some non-standard mortgages in Shanghai.
Slower home sales have helped moderate credit growth. New medium- and long-term household loans, mostly residential mortgages, stood at 489.1 billion yuan in October, down from 571.3 billion yuan in September, according to central bank data on Friday. New yuan loans edged down to 651.3 billion yuan last month from 1.22 trillion yuan in September.