Le Pen Says 'We Are Not Going to Welcome Any More People'
Gregory Viscusi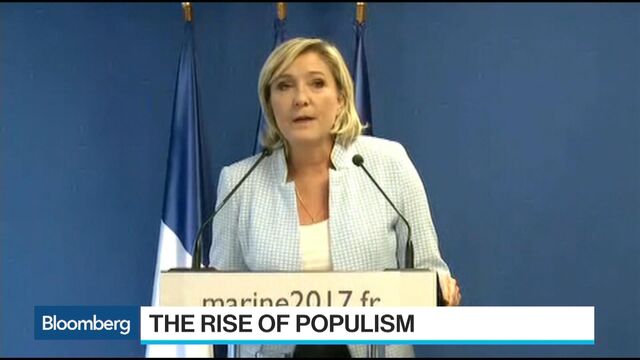 France can't take any more immigrants and it isn't racist to say so, Marine Le Pen, head of France's National Front, said in an interview with BBC television.
"We are not going to welcome any more people," she said. "Stop. We are full."
She said Donald Trump's victory in the U.S. "showed that what they said was impossible is possible."
Le Pen said in the pre-recorded interview that the European Union will be replaced by a "Europe of free nations."
Before it's here, it's on the Bloomberg Terminal.
LEARN MORE