Vietnam Expects Faster Economic Growth in 2017 Despite Trump Win
by
Officials to step up efforts to boost domestic businesses

Asia at risk should Trump follow through with trade barriers
Vietnam expects economic growth to accelerate in 2017 as it boosts domestic businesses to shield the economy from worsening global uncertainty following the election of Donald Trump as U.S. president.
"Trump's victory adds uncertainty to international financial markets and global trade would be affected," Vu Viet Ngoan, chairman of the National Financial Supervisory Commission, which advises Prime Minister Nguyen Xuan Phuc on the economy, said in an interview Thursday. "We will rely more on the local market and we need to boost the domestic sector even more."
Asian economies face significant risks should Trump follow through with imposing trade barriers and opposing the Trans-Pacific Partnership -- a 12-nation preferential trade agreement that covers about 40 percent of the global economy. Economists have said Vietnam's export-dependent economy would be one of the biggest beneficiaries among TPP nations.
Vietnam is aiming to spur economic expansion to 6.7 percent in 2017 -- a target that is still possible, Ngoan said -- from a forecast of 6.3 percent this year.
Click here to read how Trump's win is Asia's economic loss if trade barriers rise.
"We expect the private sector to become the main driving force for faster economic growth next year," Ngoan said in Hanoi. "We also foresee some improvement in the supply side of the economy with increases in manufacturing output and services" as companies boost investment in factories, he said.
Lawmakers this week discussed a draft bill to support small and medium enterprises with tax preferences and greater access to bank lending. These companies account for 97 percent of the total and contribute about 50 percent of gross domestic product, official data showed.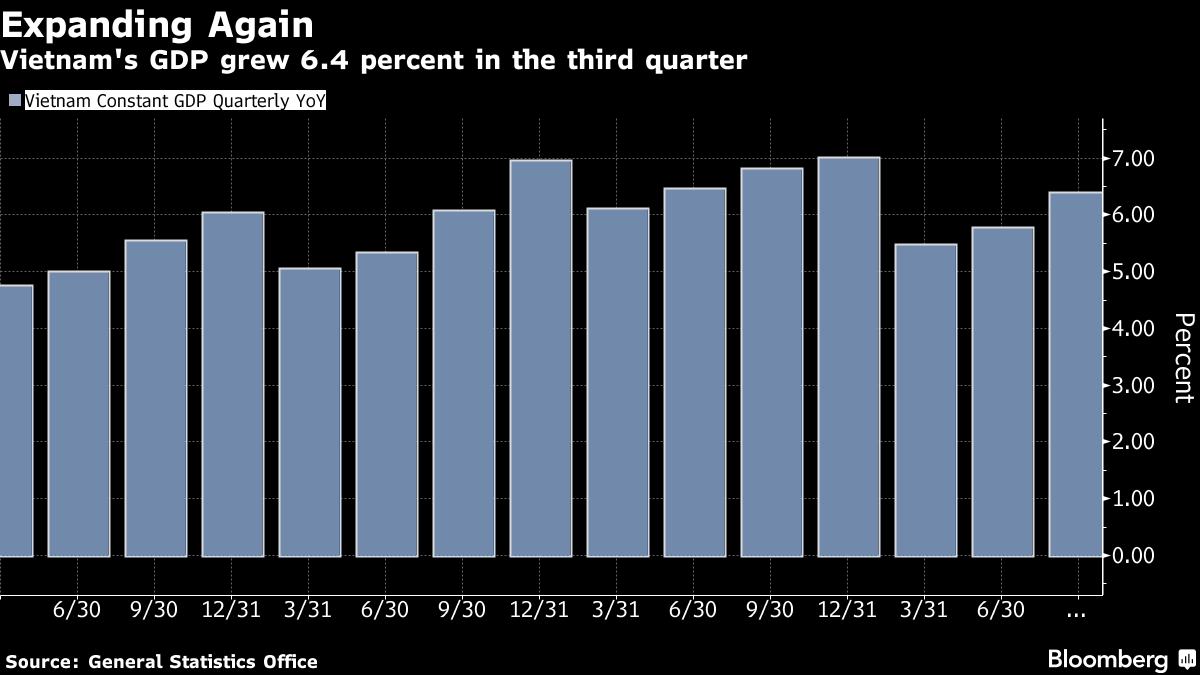 Before it's here, it's on the Bloomberg Terminal.
LEARN MORE