These Charts Show the Huge Stampede out of Emerging Markets
EM bond and equity funds see enormous outflows following the U.S. election.
By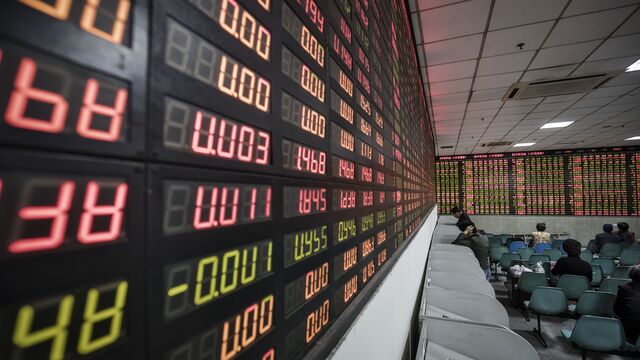 President-Elect Donald Trump's "America First" message is already influencing market behavior in a major way, with investors in emerging market exchange traded funds running for the exits.
On Thursday, iShares Emerging Markets exchange-traded fund (EEM) suffered its worst day of outflows since 2011, with more than $1.5 billion in withdrawals.

The iShares JPMorgan USD Emerging Markets Bond ETF (EMB) saw a record $300 million rush out its doors, the most one-day outflows on record.

Two dynamics are likely fueling investors' distaste for emerging market assets. Trump's protectionist overtures during the campaign, if acted upon, would limit the extent to which emerging markets can benefit from demand by the world's largest economy. Meanwhile, the sell-off in Treasury bonds since the election means that fewer investors have to go further down the risk spectrum to emerging market bonds to get extra yield.
"EM ETF flows are about to look like the elevator scene from The Shining as you have the double whammy of rising rates and an oncoming 'America first' trade policy," writes Eric Balchunas, ETF Analyst at Bloomberg Intelligence. "We could see $20 billion in outflows by the end of next week."
"The sharp sell-off in US Treasury has weighed on EM credit total returns, as the Bloomberg Barclays EM USD Agg index lost -1.9 percent of total return between Wednesday and Thursday," add Barclays Capital Services Credit Analysts led by Badr El Moutawakil. "Flows have historically closely tracked returns, suggesting that if the negative Treasury momentum persists, the pace of outflows could increase over the coming weeks."
But the flood of money leaving emerging markets isn't a sign of risk appetite disappearing. To the contrary, two-day inflows into the SPDR S&P 500 ETF (SPY) hit their highest levels since September 2015.
Whether it's the inevitable end of election-related uncertainty or happiness at this outcome in particular, the more than $7.5 billion that's piled into the ETF that tracks the benchmark U.S. equity index suggests that investors are betting that the worst fears strategist had about a Trump presidency — namely, an imminent global recession — will not come to pass.