Saving Heroin Users With a Nasal Spray Is an $80 Million Business
Adapt Pharma's overdose antidote has won almost 33 percent of the market in less than a year.
By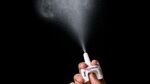 One afternoon in June, Shawn McGee, a police detective in Ridley Township, Pa., was monitoring a house suspected of illicit activity. A beat-up sedan pulled into the driveway, and three women emerged in a commotion. McGee walked over to the car and found a man slumped in the passenger seat. The women said he was suffering from a heroin overdose.
McGee knew the drill all too well. In 2014 in the U.S., 18,893 people died from overdoses related to prescription pain medication, according to the Centers for Disease Control and Prevention, while an additional 10,574 died from heroin. Ridley Township, a community of about 30,000 residents southwest of Philadelphia, has seen a surge in such fatalities in recent years. Officials in Delaware County have responded the way many police forces across the country have: arming officers with doses of naloxone hydrochloride—a prescription drug, often called the opiate antidote, that can revive a person in the early stages of an overdose.
McGee stood over the unconscious man and prepared to use Narcan nasal spray, which delivers a hefty dose of naloxone through a simple-to-use device. He positioned the spray under the man's nostril and pumped once, releasing a fine mist. Within minutes, he came to. "It's amazing to see in person," McGee says. "People will be gurgling on their spit or out cold. You spray it up their nose, and all of a sudden they are like, 'What happened?' "
In recent years, as drug overdoses have overtaken car accidents as the leading cause of accidental death in the U.S., sales of naloxone products have soared, from $21.3 million in 2011 to $81.9 million in 2015, according to QuintilesIMS. Within this market, Adapt Pharma's Narcan nasal spray is the fastest-growing product. Part of its appeal is that, in theory, anybody can use it to save a life. You don't need to be a doctor or have any medical training. Recently, cooks at a pizzeria in Cincinnati, in between making pies, used it to save two people overdosing in the parking lot. Police officers in Ridley Township now keep a two-pack of the spray stashed in every patrol car. Says McGee: "It's as simple as using one of those nasal sprays for allergies."
Adapt Pharma, a small, private company based in Ireland, began selling Narcan in the U.S. in February. The company is trying to place its product, which has a shelf life of two years, anywhere a potentially fatal overdose could be reversed: private residences, veterans' hospitals, rehab clinics, jails. In January, Adapt announced it was teaming with the Clinton Foundation to offer a free Narcan kit to every high school in the U.S. "If you live in Montana, you need to have snakebite antidote in your medicine cabinet," says Mike Kelly, Adapt's president for U.S. operations. "You might not need it, but you better have it. That's our goal with Narcan."

Although the drug has grabbed headlines recently, it isn't new. In 1971, Endo Pharmaceuticals gained the first U.S. Food and Drug Administration approval for a naloxone product, which the company marketed to health-care providers under the brand name Narcan. (Adapt licenses the name.) Several generics requiring intravenous or intramuscular injections later came to market. Eventually, people figured out they could jury-rig a nasal spray by screwing an atomizer to the top of a naloxone-filled syringe. The makeshift device became a popular option with nonmedical personnel, including social workers at drug intervention organizations.
In 2013, Lightlake Therapeutics, a company specializing in addiction treatments, began developing a high-powered naloxone nasal spray that wouldn't require any assembly. Lightlake (since renamed Opiant Pharmaceuticals) joined with Adapt to commercialize the product, which gained FDA approval in late 2015.
Adapt is run by a group of Irish pharmaceutical executives with a track record of popularizing niche treatments. Founder Seamus Mulligan started and eventually sold a company, Azur Pharma, that successfully commercialized FazaClo, a treatment for schizophrenia.
Narcan is Adapt's sole product. The company doesn't disclose revenue. Its 30 or so employees work in a nondescript office park in Radnor, Pa., that gives off the bare-bones, coffee-and-ramen vibe of a tech startup. "We're growing rapidly, but I can't put 500 sales reps on the streets to promote this message," Kelly says. "We're not going to have Super Bowl ads. We'd be out of business."
Instead, the company in October started its first outdoor advertising campaign. Billboards featuring images of the product spraying a corona of mist and directing passersby to Narcan's website are running in Allegheny County, Pa., and Franklin County, Ohio—two areas hit hard by the opioid epidemic. Adapt is also experimenting with web ads targeting patients or caregivers seeking online information about opioid overdoses or abuse. "The more we grow the brand, the more we can reinvest in consumer education," Kelly says.
Some federal and regional lawmakers are pushing to make naloxone easier to purchase, in part by establishing so-called standing order prescriptions, which allow people to buy it without consulting a doctor. Executives at Adapt would like to see every state adopt a model similar to that of Pennsylvania, where anyone can go into a pharmacy and buy a naloxone product, no questions asked. For now, Adapt sells Narcan through wholesalers and pharmacies and directly to government agencies via a telephone hotline. Five competing naloxone products are on the market, including drugmaker Kaléo's Evzio—a handheld auto-injector, reminiscent of an EpiPen, which the FDA approved in 2014. Just eight months after it was launched, Narcan accounts for 32.5 percent of naloxone units sold in the U.S., according to data from QuintilesIMS. Evzio accounts for 41.1 percent.
Adapt's sales pitch emphasizes Narcan's low cost and high strength compared with its rivals'. From the start, the company announced it would sell a two-pack of Narcan for $125 and give public interest groups, such as police and health departments, a 40 percent discount. By comparison, Evzio has an average wholesale price of $4,500 per two-pack, according to data from Truven Health Analytics. Adapt executives have recently used online promotions to raise product awareness among health-care professionals, and in the longer term would like doctors to co-prescribe Narcan whenever they write prescriptions for a powerful opioid. Kelly says about 90 percent of people in the U.S. who have health insurance are covered for Narcan and can typically purchase a two-pack for a copay of $10 or less. Through a patient assistance program, Kaléo says, it provides Evzio free to certain qualifying individuals. Those with private insurance and a prescription can get Evzio at no out-of-pocket cost, says Kaléo vice president Mark Herzog.
Adapt executives think they have a market advantage in dealing with the recent upswing in abuse of more powerful synthetic opioids, such as fentanyl and carfentanil, a tranquilizer roughly 10,000 times more powerful than morphine. Narcan delivers 4 milligrams of naloxone, about half of which is typically absorbed into the bloodstream, making it about five times stronger than Evzio's 0.4mg dose. "When you have more potent opioids on the street, you need a more potent antidote," Kelly says.
Back in Ridley Township, Detective McGee says the hardest thing about using Narcan these days is dealing with the anti-naloxone backlash in some heroin-ravaged communities. "You hear so many times, like, 'Why are you saving these people? They are junkies,'" he says. "Well, Jesus Christ, that's somebody's daughter or brother. You can't just let them die."
The bottom line: Sales of opioid antidote drugs are booming. Adapt Pharma's nasal spray has won almost 33 percent of the market in less than a year.
Before it's here, it's on the Bloomberg Terminal.
LEARN MORE