Warren Says She Would Work With Trump on Bank-Industry Policies
by
Senator cites agreement with Republican on several key issues

She says offer hinges on promise not to roll back Dodd-Frank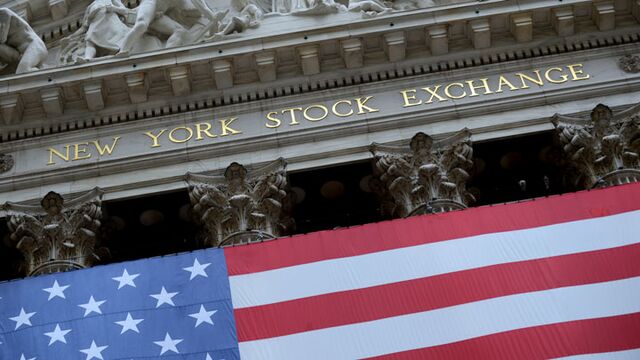 Donald Trump could find himself with one of the unlikeliest of allies if he makes good on his promise to get tough on Wall Street: Senator Elizabeth Warren.
The Massachusetts Democrat, one of Trump's fiercest critics on the campaign trail, said Thursday that she would be willing to work with the Republican president-elect to enact economic and banking industry policies and would recruit others to help him as well. In remarks prepared for an AFL-CIO labor federation event in Washington, Warren cited Trump's calls to curtail Wall Street's influence in politics, reinstate Glass-Steagall restrictions on banking activities and reform trade deals.
"When President-Elect Trump wants to take on these issues, when his goal is to increase the economic security of middle class families, then count me in," she said. "I will put aside our differences and I will work with him to accomplish that goal."
Warren's offer came with a catch that makes it unlikely that the two will come together. Warren conditioned her support on Trump not moving to loosen financial regulations such as the Dodd-Frank Act, which the president-elect's transition team has already said it plans to do.
"Americans want to hold the big banks accountable," Warren said. "If Trump and the Republican Party try to turn loose the big banks and financial institutions so they can once again gamble with our economy and bring it all crashing down, then we will fight them every step of the way."
Before it's here, it's on the Bloomberg Terminal.
LEARN MORE