Trump's Ragtag Wall Street Backers Placed Bets That Can Pay Big
Like Trump, they have very little government experience.
By and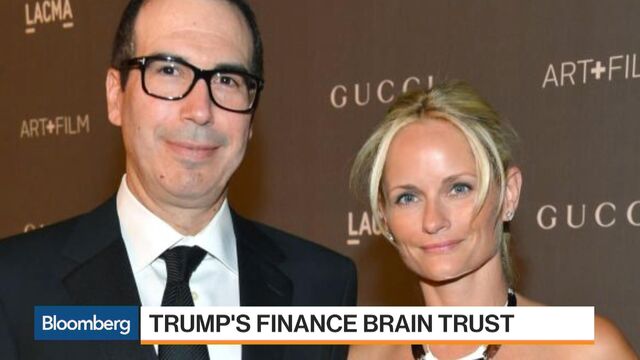 In early 2016, Steven Mnuchin, a former Goldman Sachs partner, was producing Tarzan and Joker movies, while SkyBridge Capital founder Anthony Scaramucci was reviving a 1970s TV show, Wall Street Week, to star himself. Tom Barrack was trying to sell Michael Jackson's Neverland Ranch. They're in a different place now.
By backing Donald Trump's presidential run, this ragtag group of investors, financiers, and businessmen made such a long-odds bet that even their friends snickered. After his win, they may get the chance to control the levers of power in the world's biggest economy.

In most years, they'd be seen as B-players. That's not to say they aren't rich. Barrack, whose holdings include California vineyards and real estate, is a billionaire, as are Trump backers Wilbur Ross, Carl Icahn, and Peter Thiel—who, like the nominee, have little government experience.
"The first reach is to people who know the system, who can use the system, but are not part of the system," Barrack told Bloomberg TV when asked about potential appointments after the election. "That's all that it takes. Nothing sudden. Nothing bold. Nothing shocking."
If Trump's group of top financial advisers came together over the past few months, Hillary Clinton spent decades cultivating hers. Democratic donors were dreaming big this month. One hedge fund manager discussed his options for Washington appointments he might get while sipping wine in Manhattan the night before the polls. With Election Day under way, a banking veteran chewed over what kind of job he might get once Clinton won.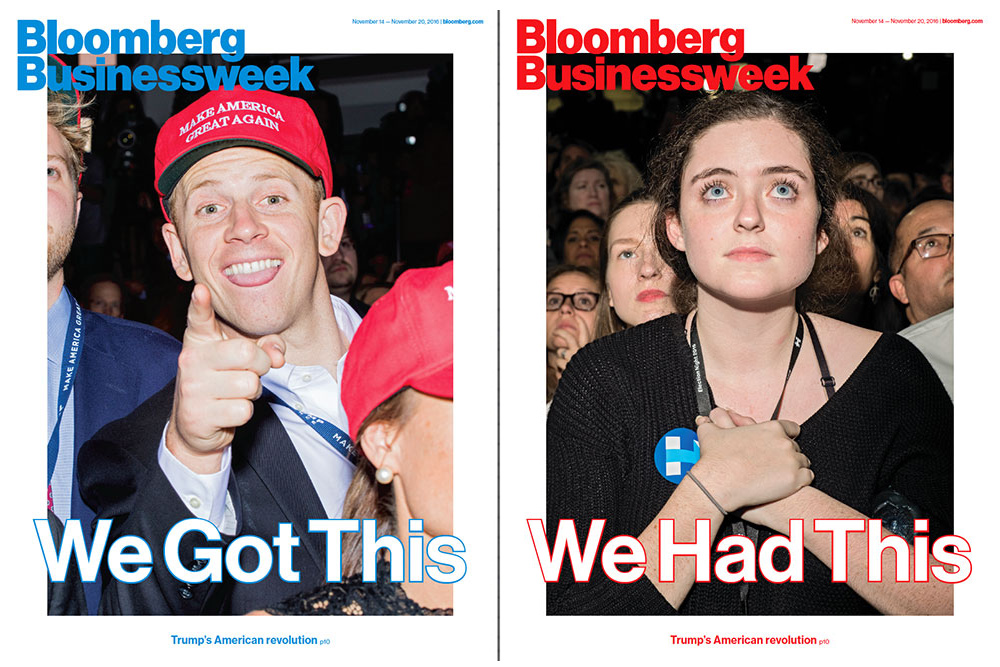 Trump beat her by railing against such insiders, putting out a closing ad—decried by some as anti-Semitic—featuring George Soros and Goldman Sachs Chief Executive Officer Lloyd Blankfein. Mnuchin, the candidate's chief fundraiser and now a top prospect for a big job in his administration, worked with both. Before he joined Trump's campaign, he was tapped by Yale's Skull and Bones secret society, named a Goldman Sachs partner, ran a hedge fund, and bought the failed bank IndyMac, producing blockbuster films on the side.
Trump said at a July fundraiser in the Hamptons that Mnuchin would make a good Treasury secretary, Scaramucci says. The same month, the candidate posted an image on Twitter of Clinton with cash and a six-pointed star. A Holocaust survivor Mnuchin knows asked him how he could be supporting Trump. Mnuchin told the man he respectfully disagreed.
"He's a guy that can recognize an opportunity and adapt to it," friend and billionaire Richard LeFrak said about Mnuchin this year. "He's able to switch into different things." Lew Eisenberg, Republican National Committee finance chairman, is another possible pick for a job in the Trump administration. He was Mnuchin's father's partner at Goldman Sachs.
Because they belong to the elite Trump attacked so mercilessly, it's hard to know how these investors and financiers would run regulatory agencies, the Federal Reserve, Treasury, or the National Economic Council. But there are hints about what they might try to dismantle.
Last month, Scaramucci compared a pending Labor Department fiduciary rule that makes some brokers put client interests before their own to the Supreme Court's 1857 Dred Scott decision, which denied black Americans citizenship. Icahn, a corporate raider who owns a majority stake in oil refiner CVR Energy, said this year that Trump can stop the Environmental Protection Agency's "crazy regulations" on his first day.
Wall Street has reasons to be relieved and afraid. Trump has promised to dismantle the Dodd-Frank Act, enacted after the financial crisis almost toppled the global economy. While some bankers would be thrilled to be rid of the Consumer Financial Protection Bureau and the Volcker Rule, Trump has alternately said he'll bring back the Glass-Steagall Act's wall between commercial and investment banking. And he's said hedge fund managers are "getting away with murder" under the tax code.
Still, bankers and financiers may have an easier time getting into the administration than anyone watching from the outside might think. The head of presidential appointments for Trump's transition, William Hagerty IV, is a private equity executive. He didn't respond to messages.
On the trail, Trump said fundraising wasn't his favorite, but he and Mnuchin made a good team. "You know, I sit with 20 people, and we talk, and they all hand you checks. Bing! Bing! Bing! Bing!" he said at one of his golf resorts, when a reporter asked if he minded soliciting donations. "In fact, Steve Mnuchin is here someplace. Steve? Are we doing well, Steve?" They were.
Before it's here, it's on the Bloomberg Terminal.
LEARN MORE