Trump's Coal Stance May Ease Pressure on Japan Over Climate
By and
Japan is among the biggest funders of coal projects globally

Reliance on fossil fuels has increased since Fukushima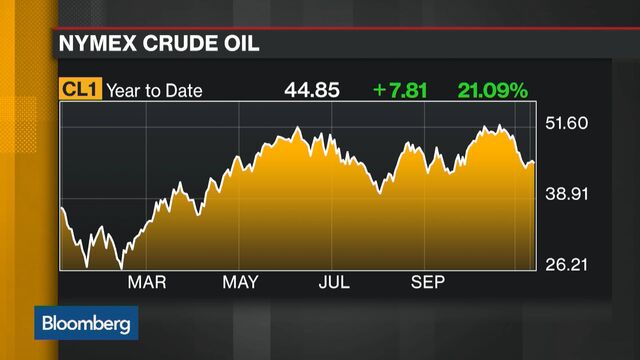 Donald Trump's surprise election victory and his earlier pledge to increase coal production stand to relieve pressure on Japan as it seeks alternatives to nuclear energy in the wake of the Fukushima disaster more than five years ago.
"Trump's commitment to coal and oil and gas communities across the U.S. was an important ingredient in his electoral success on Tuesday and I think this may enable Japan and other large developing countries to procrastinate in their emissions-reduction commitments," Tom O'Sullivan, founder of Tokyo-based energy consultant Mathyos, said by e-mail.
Trump has called climate change a hoax perpetrated by China, vowed to withdraw from the Paris agreement on global warming and pledged to increase production of coal, the dirtiest fossil fuel.

Should a Trump administration reject the Paris agreement, the Japanese government may feel "less pressure" to commit to emissions cuts and to end coal-expansion plans, Kendra Ulrich, an energy campaigner at Greenpeace Japan, said by e-mail.
Japan's reliance on coal, particularly since Fukushima, has exposed it to criticism from outside the country that it's not doing enough to combat global warming. Japan's financing of coal projects in other countries is also a point of contention.
Japan has plans for 48 new coal units for power generation with a combined capacity of 23 gigawatts, according to data compiled by Kiko Network, a Kyoto-based environmental group.
"Japan is at a turning point," Shin Furuno, a Japan divestment campaigner for 350.org, said by e-mail. "The people of Japan must decide whether we will continue to rely on polluting fossil fuel energy imported from overseas" or "lead the transition to a renewable energy society with the rest of the world."

"Trump's support for coal is bullish for the global coal industry and coal prices," David Fang, a director with the China Coal Transport and Distribution Association, said by phone from Beijing. "If he will encourage more use of coal as he said before, I think coal miners in Australia and Indonesia will benefit the most."
Japan and China lent more than $35 billion to finance coal power in the eight years through the end of 2014, according to a study released last year by several environmental groups.
Japan provided more than $20 billion, followed by $15 billion from China, according to the joint study by the Natural Resources Defense Council, Oil Change International and the World Wide Fund for Nature released in June 2015.
Coal Financing
"This government financing for coal – largely in the form of export support, but also as development aid and general finance – is perpetuating coal use and exacerbating climate change," the groups said at the time. "It needs to stop, immediately."
At home, Japan's major utilities are planning to build more coal-fired power plants to make up for lost nuclear capacity. And while the government has supported renewables with incentives such as feed-in-tariffs, the new clean energy capacity isn't enough.

In a report released almost a year ago, Japan ranked among the worst performers in an index comparing the emissions of 58 countries and measures to protect the climate, far below other major emitters like the U.S. and India.
Japan came in 58th, just above Australia, according to the report by Germanwatch and Climate Action Network Europe. Denmark topped the list, though it ranks only fourth since the first three spots were left open, according to the report.
Environmental groups have criticized Japan's pledged to cut greenhouse gas emissions by 26 percent by 2030 from 2013 levels as weak.
Still, one positive sign is that the Japanese government ratified the Paris agreement and the country now has the responsibility to adhere to its commitments, 350.org's Furuno said.
— With assistance by Jing Yang
Before it's here, it's on the Bloomberg Terminal.
LEARN MORE