Summers Urges Trump to Shift Focus From 'Ranting' to Governing
by
'Governing is about analysis,' infrastructure spending needed

Former Treasury chief cautions against scrapping Nafta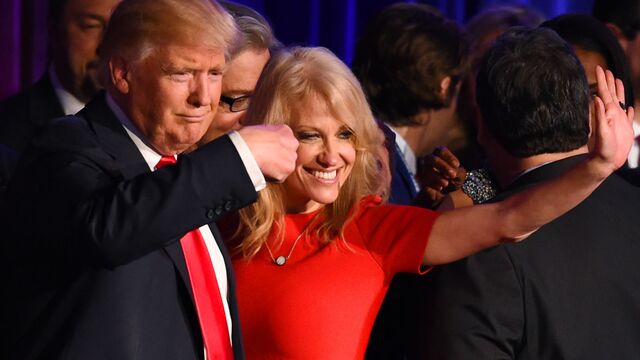 Former U.S. Treasury Secretary Lawrence Summers gave Donald Trump some advice on running the world's largest economy, saying the president-elect should focus less on "ranting" and more on programs such as infrastructure that will accelerate growth.
"He needs to propose serious and concrete plans to address the major economic concerns," Summers, who served in both the Clinton and Obama administrations, told Bloomberg Television's David Westin in an interview on Thursday. "He needs to surround himself with capable people with extensive experience, and he needs to recognize that governing is about analysis, it is about judgment. It is not simply about ranting."
Speaking less than two days after Trump won a surprise election on pledges to boost employment by protecting American factory jobs, Summers said the new administration could stimulate manufacturing by supporting the Export-Import Bank and promoting research of technologies including renewable energy. He added that the real-estate developer's strategy to increase spending on infrastructure could fuel economic growth, though he criticized his campaign promise to build a wall on the U.S.-Mexican border.
Trump's threats to scrap major trade deals such as North American Free Trade Agreement and label China as a currency manipulator would also be counterproductive, said Summers, who ran the Treasury from 1999 to 2001 under then-President Bill Clinton and served as the department's undersecretary for international affairs when Nafta took effect in 1994. He said Trump's pledge to carry out "indiscriminate and large-scale" tax cuts would increase tax sheltering opportunities.
Summers, 61, acknowledged that Trump may abandon some of his campaign rhetoric and change policies when he enters office. "Many presidents' thinking has evolved as the reality of governing came to them," he said.
Watch Next: Summers Applauds Trump on Infrastructure, Warns on Trade (Full Interview)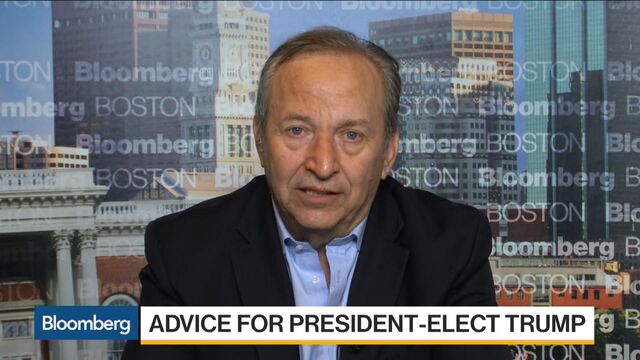 Trump is scheduled to meet with President Barack Obama at the White House later on Thursday to discuss the transition heading into Inauguration Day on Jan. 20.
Before it's here, it's on the Bloomberg Terminal.
LEARN MORE