Tokyo Stocks Whipsaw After Election as Trump Rout Turns to Rally
By , , and
Topix surges after plunging the most since Brexit on Wednesday

Financial stocks rally on optimism Trump to improve business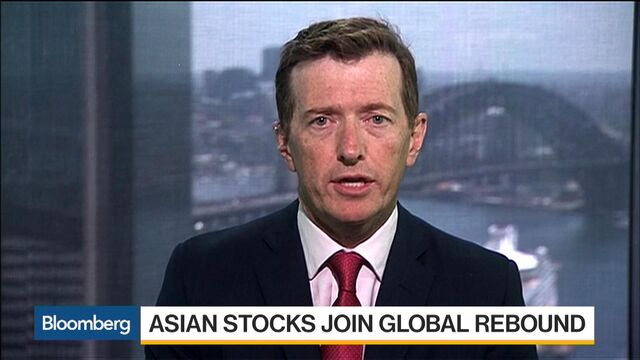 Rally replaced rout in the Tokyo stock market as investors sought to process the news of Donald Trump's election win.
Just one day after the Topix index plunged to its worst decline since the Brexit vote, Japan's benchmark share gauge soared, posting the largest gain since February. The Topix climbed 5.8 percent at the close in Tokyo after slumping 4.6 percent the day before. In between the selloff and the rebound, U.S. equities reversed losses and the yen overturned large gains.
Attempts to explain the about-face have focused on perceived positives of a Trump presidency, like being good for companies related to infrastructure and defense. Or they've looked at market psychology: after initial panic comes reassessment, a pattern that also played out in Tokyo stocks after the Brexit vote and on two other occasions earlier this year. Whatever the explanation, the market is once again zig-zagging in heavy trading, and five-day volatility in the Topix is the highest since Brexit.
"It's very mysterious," said Toru Ibayashi, the Tokyo-based head of Japanese equity investments at UBS Group AG's wealth management unit. "Fear dominated the market first, then people looked at what's going to change from tomorrow. Nothing much and Mr. Trump's victory speech was not as hostile as before. So people calmed and regained some stability. One other thing is people learned a lot from the Brexit turmoil."
| Security | Percent Change | Price |
| --- | --- | --- |
| Topix | +5.8% | 1,376.35 |
| Nikkei 225 | +6.7% | 17,344.42 |
| Yen-Dollar | +0.4% | 105.30 |
The plunge in the Topix on Wednesday was familiar territory for investors in Tokyo, which opened before European and U.S. markets had a chance to react to the Trump news. As in during Brexit, Japanese shares bore the brunt of investor panic by being one of the first markets to be sold off. But as other markets started trading in a more tempered way as investors reassessed the outlook for global equities, the yen weakened and Japanese stock futures rebounded.
The Stoxx Europe 600 Index ended Wednesday 1.5 percent higher, while the S&P 500 Index jumped 1.1 percent amid wagers that a Republican control of both houses of Congress may enable the party to enact sweeping legislation that would be considered pro-business, and after Trump struck a more conciliatory tone in his first speech as president-elect.
"It's like yesterday never happened," said Tsutomu Yamada, an analyst at Kabu.com Securities Co. in Tokyo, said about the Topix rebound. "What was a Trump shock-reaction is now a Trump rally."

Exporters, which led declines among the 33 Topix industry groups on Wednesday, jumped. Toyota Motor Corp. added 6 percent, paring yesterday's 6.5 percent plunge.
Financial shares posted the biggest increases on the Topix on speculation their businesses will improve under a Trump presidency. Mitsubishi UFJ Financial Group Inc. soared 11 percent, posting its biggest gain since May 2009. Sumitomo Mitsui Financial Group Inc. rallied 8.6 percent. Nomura Holdings Inc. surged 11 percent.
Brokerages such as Nomura will benefit from an increase in market volatility and an easing of U.S. financial regulations under Trump, according to Nobuyuki Fujimoto, a senior market analyst at SBI Securities Co. in Tokyo. Insurers will be able to generate higher returns from investing in foreign bonds as U.S. interest rates climb, he said by phone.
Futures on the S&P 500 Index climbed 0.3 percent. The underlying equity gauge added 1.1 percent on Wednesday as health-care shares and lenders surged. Treasuries tumbled, with 30-year bond yields climbing the most in more than five years.
"The market's spinal reflex had assumed that a Trump win is a yen buy, stock sell" said Tsutomu Yamada, an analyst at Kabu.com Securities Co. in Tokyo. But "now the view is that if Trump tries to boost the economy he'll keep creating government bonds. It might not go as far as helicopter money, but the expectation is his fiscal policy will be extremely generous."