Tata Begins Pruning Mistry From Business Empire After Coup
by and
Tata Sons sends notices to oust Mistry from software, hotel

Group said to plan removing Mistry from roles at other units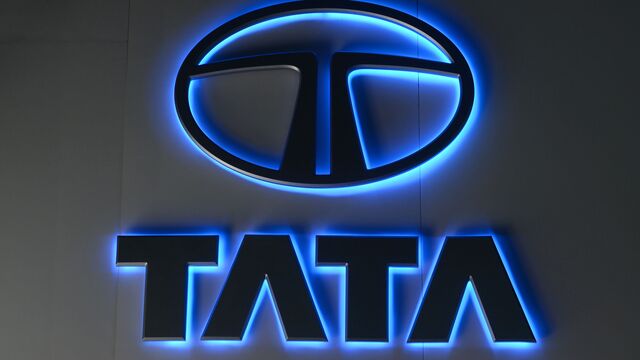 Ratan Tata, who abruptly seized back control of India's largest conglomerate last month, began removing disgruntled successor Cyrus Mistry from group units as he tightens his grip over the family's $100 billion business empire.
Tata Group's holding company has called for Mistry to be dismissed as chairman of Tata Consultancy Services Ltd. and replaced with Ishaat Hussain, who will fill in until a permanent replacement is found, according to an exchange filing on Thursday. It has also initiated the process of removing him as the chairman from Indian Hotels Co., which runs the Pierre in New York.
Though the process is subject to a shareholder vote, the holding company -- Tata Sons Ltd. -- owns 73 percent of the software unit, which is India's largest company by market value. It has a 28 percent stake in the hotel company, according to exchange filings.

Mistry -- who's cried foul about last month's ouster -- was deposed as head of the 148-year-old Tata Group but retained the chairmanship at various subsidiaries, threatening to complicate management at the salt-to-automotive empire. The pruning may have just begun as people with knowledge of the matter have said that the conglomerate will call for shareholder meetings to vote Mistry out of most listed units where he is chairman.
To read a profile on Ratan Tata, click here
Tata Consultancy climbed 1.4 percent to 2,199.65 rupees at 1:11 p.m. in Mumbai while Indian Hotels fell 1.3 percent to 107.60 amid a broad rebound in equity markets on Thursday.
Tata Consultancy, which programs software for clients such as Goldman Sachs Group Inc., is the crown jewel of India's largest business group. Established in 1968 as a division of Tata Sons, it was listed in 2004 and has since blossomed into a giant with with more than 350,000 employees across 45 countries.
The group itself is comprised of more than 100 units -- including over two dozens listed ones -- that generated $103 billion in combined revenue in its last fiscal year.
Hussain, 69, is a chartered accountant by training and is on the boards of several Tata companies including those of Tata Steel Ltd. and Voltas Ltd.
As to Mistry, 48, he remains chairman and non-executive director at group companies including Tata Power Ltd., Jaguar Land Rover's parent and Tata Chemicals Ltd. The holding company doesn't have a majority stake in these units, making it more difficult to evict Mistry and setting the stage for a power struggle.
Tata Chemicals' board is meeting on Thursday to discuss the company's latest earnings.
Investors got a sense of some of the confusion that may arise from a dual structure when independent directors at Indian Hotels, which runs the Pierre in New York, expressed in a board meeting Friday their confidence in Mistry as chairman and praised steps taken by him. They felt the need to air their views to investors and the public so traders in the company's stock can make an informed decision, according to an exchange filing.
Before it's here, it's on the Bloomberg Terminal.
LEARN MORE