Goldman Hails Modi Note Ban as Rupee Swings Drop Most in 6 Weeks
By
Indian currency, bonds likely to outperform in Asia: Goldman

Benchmark 10-year bond yield closes at lowest since June 2009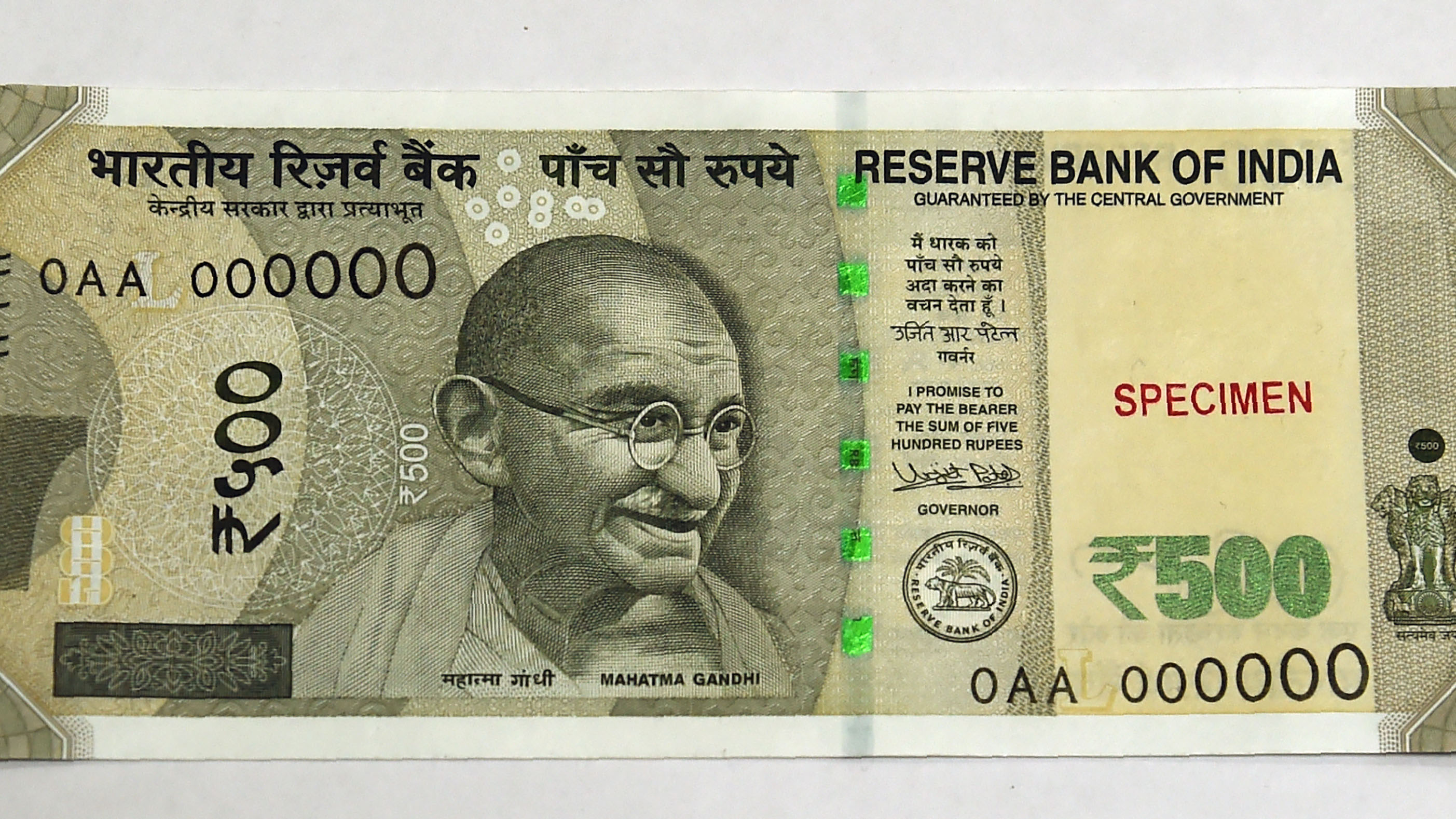 A gauge of expected swings in India's rupee dropped the most in almost six weeks as Goldman Sachs Group Inc. said the government's crackdown on unaccounted wealth will boost the nation's bonds and currency.
Prime Minister Narendra Modi late Tuesday decided to ban 500 rupee ($7.50) and 1,000 rupee notes in India's most extensive anti-graft operation in almost four decades. The currency reform will increase banking-system liquidity, and the rupee and local notes will likely outperform Asian peers in the near term, Goldman Sachs analysts led by Timothy Moe wrote in a report Wednesday.
"We see this as positive for the bond market because of the increase in banking system liquidity, eventual positive effects on the tax base and government revenue, and likely short-term disinflationary effects on spending from cash constraints," the analysts wrote. "The rupee may face some volatility near term, but over the medium term, we expect the current account to improve on reduced imports."
The rupee's one-month implied volatility, used to price options, fell 32 basis points, the most since Sept. 30, to 4.54 percent, data compiled by Bloomberg show. In the spot market, the currency climbed to a two-month high of 66.3375 per dollar before reversing gains and ending 0.3 percent lower at 66.6250 amid a rally in the greenback.
The yield on sovereign notes due Sept. 2026, which sank 13 basis points on Wednesday, fell one basis point to 6.66 percent, according to prices from the Reserve Bank of India's trading system. That's the lowest close for a benchmark 10-year security since June 2009. Overseas holdings of Indian government and corporate bonds increased for a seventh day on Wednesday, taking inflows this month to almost 53 billion rupees.
To read more on impact of Modi's move on bonds, click here.
India's biggest money manager is bullish on local debt as it expects the government's measures to curb illegal cash opening up room for more interest-rate cuts. Yields may decline to "levels which one may not have projected thus far over the next six months," said S. Naren, executive director and chief investment officer at Mumbai-based ICICI Prudential Asset Management Co., which oversees the equivalent of $29 billion. "Fixed income appears attractive again."
Modi's step is an attempt to fulfill his election promise of curbing tax evasion and recovering illegal income, locally known as black money. Mumbai-based brokerage Edelweiss Securities Ltd. predicts the government's surprise crack down on high-value currency notes will uncover 3 trillion rupees in such funds. ICICI Securities Primary Dealership Ltd. is even more optimistic, pegging the figure at as much as 4.6 trillion rupees.
Before it's here, it's on the Bloomberg Terminal.
LEARN MORE