Copper Posts Best Back-to-Back Gain Since 2013 on Trump Splurge
By , , and
Southern Copper and Vale pace advances among mining stocks

Red metal 'is absolutely motoring,' Investec's Wrathall says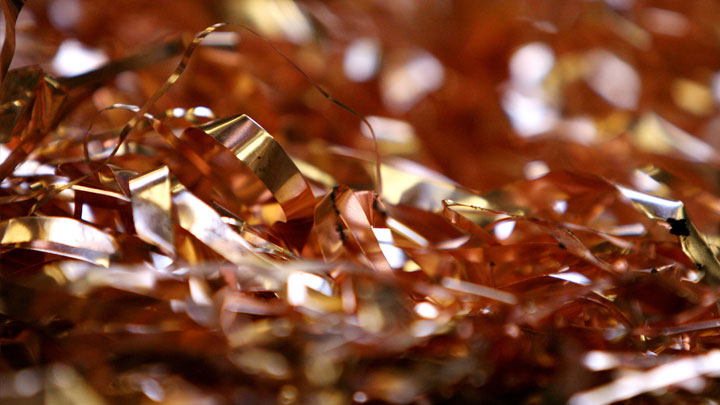 Donald Trump has vowed to revitalize America's aging airports, schools and bridges, and traders are betting he'll need copper.
The metal is up 7 percent since Trump won the U.S. presidency, capping the biggest two-day gain in three years. Other industrial metals have also jumped along with the companies that produce them. Freeport-McMoRan Inc., the biggest publicly traded copper producer, jumped 15 percent in the past two days while Southern Copper Corp. rose 17 percent. Rallying iron-ore prices pushed up No. 1 producer Vale SA 10 percent in the same span.
"You get speculation of potentially improved demand, given the new administration and its stance toward infrastructure," Tim Evans, the chief market strategist at Long Leaf Trading Group Inc. in Chicago, said by phone. "That's a good formula for higher prices."
Copper for delivery in three months jumped 3.5 percent to $5,601 a metric ton ($2.54 a pound) at 5:51 p.m. on the London Metal Exchange, after hitting a 16-month high. The metal capped its biggest two-day gain since May 2013.
Trump vowed in his campaign to at least double the $275 billion five-year building plans of rival Hillary Clinton. In his acceptance speech, he said infrastructure will become "second to none" with millions working on projects. According to the transition website, Trump seeks to invest $550 billion in the U.S. transportation network.

Copper was little changed through the first 10 months of this year amid slower growth in China, the world's biggest consumer, and a global market that showed supply outpacing demand. The metal had trailed its peers on the LME, many of which faced a tighter market balance.
"Everyone had written copper off, now copper is absolutely motoring," said Jeremy Wrathall, head of global natural resources at Investec Plc in London. "If you start massive infrastructure building, particularly when you start talking about modern smart-grid building, you're going to have a lot more copper use."
United Co. Rusal and Antofagasta Plc were also among the biggest mining stock gainers, pushing the Bloomberg Intelligence Large Base Metals Competitive Peers index to its biggest daily increase since June.
The industry hit a nadir in January as some of the largest producers creaked under the weight of their debt, and commodity prices sank to an almost seven-year low.

"This is yet another completely unforeseen event in the mining market, which characterizes 2016 perfectly," Wrathall said. "On the face of it, it's fantastic news."
In other metals:
Copper futures for December delivery rose 3.7 percent to $2.551 a pound on the Comex in New York.
On the LME, aluminum, zinc, lead and tin gained, while nickel dropped.
— With assistance by Serene Cheong, Martin Ritchie, and Winnie Zhu
Before it's here, it's on the Bloomberg Terminal.
LEARN MORE