Mexican Peso Drops 4% as Trump, Clinton in Tight Florida Race
Benjamin Purvis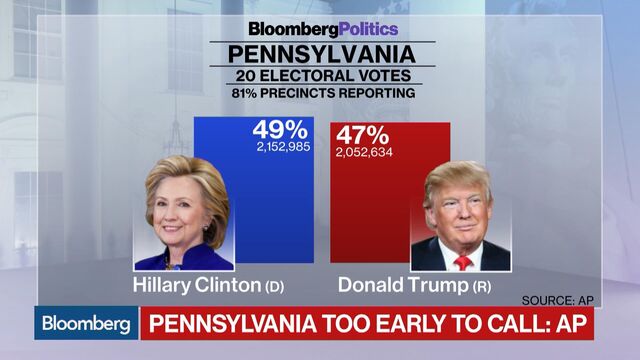 The Mexican peso dropped as much as 4 percent as initial results signaled Democrat Hillary Clinton and Republican Donald Trump were locked in a tight race Tuesday evening for the critical battleground state of Florida.
The currency slid to as low as 19.1555 per dollar. The peso has been a barometer for the U.S. electoral race, rallying during the campaign when Clinton advanced and falling when Trump gained ground on the polls.Trump had proposed building a wall on America's southern border, seizing Mexican workers' remittances and renegotiating the North American Free Trade Agreement.
Before it's here, it's on the Bloomberg Terminal.
LEARN MORE