business
Immigration Lawyers Fear the Worst, Face Anxious Clients After Trump Victory
Phones are ringing off the hook at law offices serving immigrants with shaky status.
By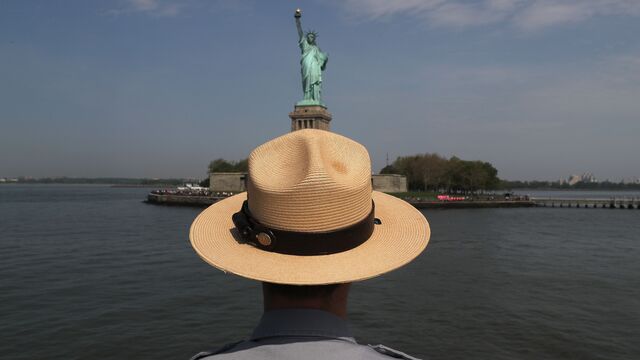 Maggie Dunsmuir, an immigration lawyer in Newark, N.J., started getting emails from clients on Tuesday night, around the time the West Coast polls were closing. These aren't the much-hyped liberals vowing to decamp for Canada. She walked into her office on Wednesday to a steady stream of phone calls from people anxious about the status of their cases after the election of Donald Trump—and the suddenly pressing possibility of deportation. 
Marilyn Orbach-Rosenberg, who runs a single-attorney firm in the heavily immigrant neighborhood of Jackson Heights, Queens, was planning to take the day off but woke up to about 50 client emails and a note from her assistant suggesting she come to the office to field walk-in and telephone queries.
Martin Lijtmaer, heading in to work at his Los Angeles law firm, girded himself for clients worried about Trump's campaign promises to build a wall along the Mexican border, deport illegal immigrants, and ban new arrivals who practice the Muslim faith.
"It's incredibly disappointing and concerning," said Lijtmaer, adding that the election results offered little clarity for clients. "If there was a way to legalize directly or start the process, they would have done that already."
Immigration lawyers and their clients have had plenty of time to be anxious over a year-and-a-half-long campaign that began with Trump's characterization of Mexican illegal immigrants as "rapists." By the time the New York businessman had claimed the Republican nomination in July, advocacy groups were sharing best and worst cases. The election is deflating for activists who had hoped for comprehensive immigration reform under President Obama but had to settle for a series of administrative steps they regard as temporary salves or half-measures. 
Some of Trump's promises, such as the border wall, would require a good deal of time and money to implement as well as possibly requiring approval from Congress. Trump's pledge to reverse executive actions issued by Obama, on the other hand, could be authorized in late January, shortly after Trump takes office, said Stephen Yale-Loehr, a professor of immigration law at Cornell Law School in Ithaca, N.Y.
That includes Deferred Action for Childhood Arrivals, which deferred immigration actions and granted work authorization to hundreds of thousands of immigrants who entered the U.S. as children. The Republican-controlled Congress, determined to take tough action on immigration, could also pass laws rolling back legal protections, like rules protecting victims of human trafficking or domestic violence.
Even if Trump rolls back Obama's orders, the new administration would probably focus its early enforcement efforts on immigrants with criminal records. The U.S. government has already stepped up enforcement actions in recent years, immigration lawyers say, as part of the Obama administration's attempt to bargain for comprehensive reform.
Orbach-Rosenberg has fielded queries on how the election results could affect some of those cases. One client was worried that under Trump the Supreme Court could reverse its ruling protecting gay marriage, blocking his potential path to citizenship.
"Whatever happens is going to take time, and we are still determined and still going to be fighting for immigrants," she said.
In the long arc of immigration law, there have been other bleak times for people who entered the country without permission, said Dunsmuir, who works at Harlan York and Associates, in Newark. That includes an immigration reform bill signed into law by Bill Clinton in 1996 that immigration advocates considered draconian.
Still, she found last night's election results hard to take. "I'm at a loss," Dunsmuir said. "All I'm telling clients is wait and see. But I have no words of comfort for them. I really don't."
Before it's here, it's on the Bloomberg Terminal.
LEARN MORE