markets
Europe Braces for Trump Trade Assault as Economy Struggles
By and
EU cut forecasts for big-four economies even before U.S. vote

ECB policy makers signal caution on reacting to market moves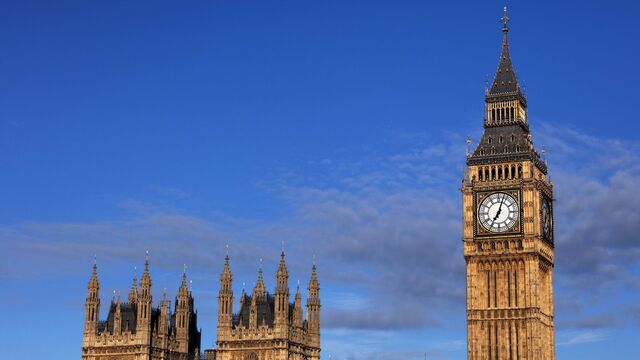 The forecasts for Europe's fragile economic recovery now have a Trump-shaped hole in them.
Just hours after Donald Trump was declared winner of the U.S. presidential race, the European Commission published calculations for the outlook in the 19-nation euro area for slower growth in the region's four biggest economies: Germany, Italy, Spain and France. Those projections were completed before the surprise result of the vote was known, suggesting there may be more risks to come.
With campaign pledges that range from ripping up trade deals to expelling undocumented workers, the impact of the oncoming Trump presidency is incalculable but potentially severe for the major trading partners of the world's biggest economy. The euro area -- already burdened by the U.K.'s decision to leave the European Union and a roster of populist candidates lining up for elections over the next 12 months -- looks especially vulnerable.

"In the extreme scenario, the U.S. now goes and undermines the rules of global commerce and starts one trade war after another, with China, with Mexico, and brings on a wave of protectionism," said Holger Schmieding, chief economist at Berenberg Bank in London. While that isn't the base case, Europe is now exposed "because who is most dependent on global trade? The clear answer is that we are."
The Brussels-based commission said gross domestic product in the currency bloc will rise by 1.5 percent in 2017, 0.3 percentage point lower than it forecast in May. The region's inflation rate will average 0.3 percent this year and 1.4 percent in 2017 and 2018, still well below the European Central Bank's goal of just below 2 percent.
Stabilizing ECB
That already-modest picture is now endangered by the possible effects of financial-market turbulence in the short term and the longer-term hit to potential growth that a less trade-friendly global atmosphere might bring. For the time being, a stabilizing buffer could be offered by the ECB, whose representatives urged caution in responding to the election result.
The Frankfurt-based ECB is "closely monitoring the situation as usual, and usually what we do is look through volatility of course for the first days," Executive Board member Peter Praet told reporters at a conference in Brussels on Wednesday. "We have to be calm -- calmer than markets, certainly."
His colleague on the Executive Board, Benoit Coeure, declined to comment on the U.S. election but reiterated that the euro area is facing "extraordinary" shocks, both internally and externally.
"In this changing world, in this risky world that is full of political shocks, my belief is that Europe -- and I'm not just talking about the ECB -- must retain the capacity to control its own destiny in a world that is becoming more and more difficult to understand," Coeure said in Lyon, France. "If we want Europe to be strong, including in terms of security and defense, it needs a strong economy."
The tumult on the markets might yet prove to be brief. After rising as much as 2.5 percent against the dollar, the euro erased its gains to trade down 0.8 percent at $1.0940 at 6:38 p.m. Frankfurt time. The Swiss franc was little changed, with the SNB declining to comment on potential interventions to prevent the currency from appreciating. Credit markets pared their selloffs and European stocks rose.
Export Risk
Nevertheless, even before the election result the ECB was facing a complex decision this December about whether to extend, reduce, or even stop its 1.7 trillion euro ($1.9 trillion) quantitative easing program when it reaches its current end-date in March 2017.
That decision may take on more urgency now, particularly in the knowledge that, according to a report by HSBC Holdings Plc economists led by Simon Wells on Wednesday, the U.S. alone accounted for 40 percent of the growth in euro-area exports last year. That's even though the country only takes 14 percent of total sales abroad.
"If Mr. Trump's victory leads to rising protectionism and a reduction of imports, it could affect euro-zone exports," Wells wrote. "Germany, with the highest trade surplus, is likely to be affected the most."
In other words, the U.S. economy has been an important pillar for the euro area at a time when the currency union faces headaches from Brexit to an aggressive Vladimir Putin to the bloc's east and south, and the flow of migrants from the war-ravaged Middle East.
Less Dramatic
That means incoming information about exactly which of Trump's campaign promises are likely to translate into policy will be an important input for the euro area's economic outlook, according to Rob Carnell, chief global economist at ING Bank NV in London. If Congress forces a watering down of his trade positions, and allows a modest increase in domestic spending, it could be a less dramatic outcome for the international prospects.
"In time, we might understand that this isn't an absolute disaster," Carnell said. "If he turns out to be exactly the person he says on the campaign, then we've got problems."
Those are problems that the ECB might have to step in to deal with. Ewald Nowotny, an ECB Governing Council member and Austria's central bank governor, said in Vienna on Wednesday that that could even mean currency market intervention. A dollar slump versus the euro would tighten monetary conditions in Europe and be an immediate threat to the recovery.
Nowotny said that ECB policy makers are watching closely to see if the U.S. Federal Reserve will still go ahead with a signaled interest-rate increase in December. Investor bets on that happening dropped, though only slightly, after Trump's election. Slovenian central-bank head Bostjan Jazbec said both the Fed and the ECB can "respond appropriately" to any shocks that arise from the election.
"The ECB knows that the euro area is vulnerable to the political earthquakes like the one experienced today," said Marchel Alexandrovich, senior European economist at Jefferies International Ltd. "As the euro area's own political system is tested over the coming months with the Italian referendum and a number of general elections next year, the ECB's role as an automatic stabilizer of markets and economies will only grow in importance."
— With assistance by Catherine Bosley, Mark Deen, Carolynn Look, Boris Cerni, Piotr Skolimowski, Boris Groendahl, and Corina Ruhe
(
Updates with comments from Coeure in eighth paragraph.
)
Before it's here, it's on the Bloomberg Terminal.
LEARN MORE