U.S. Consumers Need Help Amid 'Frightening Future,' Roach Says
By
Households still not recovered: Yale University senior fellow

Clinton, if elected, must transform the middle-class attitude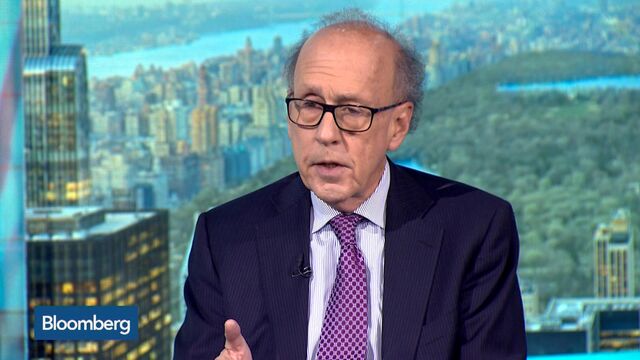 Stephen Roach, a senior fellow at Yale University, said the next U.S. president needs to focus on ways to help households address a "frightening future" as the American economy still shows a shortfall in consumer demand.
"There's so much focus on providing relief for poor, beleaguered corporate America," Roach told Tom Keene and Francine Lacqua in a Bloomberg Television interview on Tuesday. "The real issue here is making American consumers whole again, assisting them with their excess debt and their total lack of saving, in addressing an insecure and frightening future."

Roach, a former Morgan Stanley non-executive chairman in Asia, said American policy makers should focus on a consumer growth rate that in the last eight years remained below "the pre-crisis average." Hillary Clinton, whom Roach expects to be elected president, will have to address the shortfall in consumption "very quickly if she wants to transform the attitude of the middle class toward the new America," he said.
Data last week showed U.S. consumer spending rose in September by the most in three months as incomes grew, backing the case for higher borrowing costs. Roach said he expects Janet Yellen to stay as Federal Reserve Chair if Clinton wins. "There's no need for her to change at this point, no compelling reason," he said.  
"The good news is this is the last day we are going have to listen to Donald Trump as a credible candidate," he also said. "We can now go on to focusing on what it's going to look like for President Clinton, which I think is the most likely outcome and she faces a very challenging economy, a very challenging world."
Roach spoke several hours before polls closed on the U.S. election day.
— With assistance by Chiara Albanese
Before it's here, it's on the Bloomberg Terminal.
LEARN MORE