markets
One Sign Markets Are Still Worried About the Election
The put/call ratio is at severely elevated levels.
By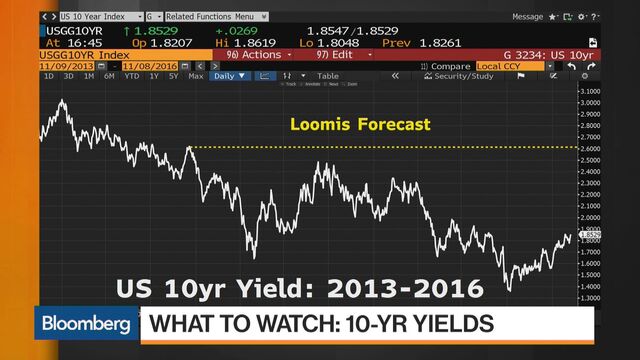 The Mexican peso is surging. Stocks are moving higher. The Chicago Board Options Exchange volatility index and gold futures, meanwhile, are falling.
These are all signs of increased confidence among market participants that Democratic nominee Hillary Clinton will win the U.S. presidential race over Republican Donald Trump, which translates into an investing backdrop of continued political gridlock and monetary stimulus. The S&P 500 index's gains over the last two days have more than wiped out last week's losses, as of midday on Tuesday.
But there's still one big sign that traders remain fearful as Americans head to the polls.
At 12:30 p.m. East Coast time, the put/call ratio for all index and equity options traded on the CBOE hit 1.72, its highest level since mid-June, right before the Brexit vote. If the ratio ends the day at these levels, it would surpass a record set in February 2007.

RealMoney columnist Helene Meisler first brought this move to our attention. "People are clearly protecting against a Brexit style post-election drop," wrote Dave Lutz, head of ETF trading at JonesTrading Institutional Services.
A put option gives its owner the right, but not the obligation, to sell the underlying asset at a certain price prior to the expiration date, providing downside protection if the actual price falls below that level. A call option provides the opposite for its owner.
"With the vol crush on Monday (Comey + early voting data and a few polls) markets aren't as expensive to hedge today and put/call is indicative of last minute hedging activity," said George Pearkes, macro strategist at Bespoke Investment Group. He was referring to FBI Director James Comey's last-minute announcement that a new batch of e-mails related to Hillary Clinton didn't change the outcome of a now-closed investigation of her use of a private e-mail server, along with early signs pointing to her advantage in the election.
The strategist said he interpreted this elevated ratio as a contrarian bullish signal, similar to instances in which implied volatility in the short term is higher than its anticipated longer-term level.  
Before it's here, it's on the Bloomberg Terminal.
LEARN MORE