White House Restates Faith in Comey After Clinton Cleared
By
Obama believes FBI director not partisan actor, spokesman says

FBI director said again Sunday Clinton will not face charges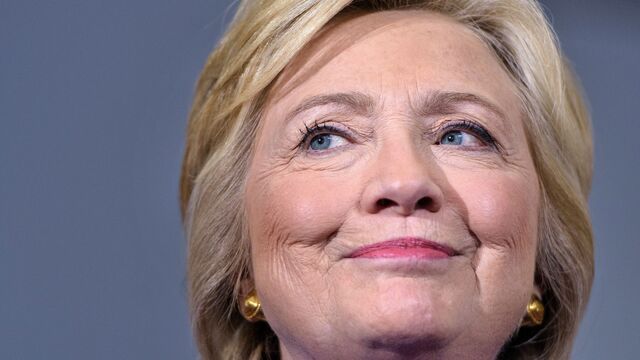 President Barack Obama remains confident that FBI Director James Comey isn't attempting to influence the election and can lead his agency, the White House spokesman said Monday.
Comey on Sunday told lawmakers that the FBI hadn't found anything in a cache of recently discovered e-mails to change his previous conclusion that Hillary Clinton shouldn't face criminal charges over her use of a private server while secretary of state. His announcement came just more than a week after he upended the presidential race by publicly announcing the discovery of the new material.
Obama "continues to have confidence" in Comey's "ability to run the FBI," White House Press Secretary Josh Earnest told reporters aboard Air Force One. Obama is also "entirely confident Director Comey is not using his authority to advantage a particular political candidate or a particular political party," Earnest said.
"The president views Director Comey as a man of integrity, a man of principle," Earnest said.
Comey has come under fire from Democrats over his decision to inform Congress about the new e-mails, discovered in the course of a separate investigation into Anthony Weiner, the estranged husband of close Clinton aide Huma Abedin. Clinton saw her wide lead in the polls over Republican Donald Trump dwindle significantly after Comey's disclosure.
Democratic lawmakers, including Senate Democratic Leader Harry Reid, of Nevada, and Chuck Schumer, the New York senator expected to replace Reid next year, denounced Comey's disclosure as reckless. Former Justice Department officials, including former Attorney General Eric Holder, said the move violated longstanding rules and norms.
Investigation 'Mishandled'
Those criticisms were met with equal force by Trump allies on Sunday after Comey cleared Clinton. Trump's campaign manager, Kellyanne Conway, told MSNBC that "he's mishandled the investigation from the beginning." And Trump himself questioned whether the FBI could have actually vetted the reported 650,000 emails found on a computer shared by Weiner and Abedin.
Both Republicans and Democrats in Congress said Sunday they want Comey to testify after the election to explain his decisions.
House Judiciary Chairman Bob Goodlatte, a Virginia Republican, asked Comey in a letter Monday to answer several questions by Nov. 15, including whether any classified material was found in the e-mails, whether any previously undisclosed e-mails were found, and whether the FBI plans to release the e-mails to congressional oversight committees.
Earnest referred questions about the details of the investigation to the FBI, and said the White House hadn't been briefed on either the inquiry itself or Comey's decision to inform Congress about it. Earnest said again that he wouldn't "defend or criticize" either Comey's decision to send the initial letter to lawmakers or announcement absolving Clinton less than 48 hours before Election Day.
The White House spokesman did acknowledge that the controversy had dominated political coverage in the days ahead of the election. He stopped short of blaming Comey's disclosure for Clinton's swoon in the polls. 
"What impact it actually has in the polling place is something we'll have greater insight to in about 36 hours," Earnest said.
Clinton's net favorability rating with voters, already low, fell even further after Comey's original letter, from minus-7 points to minus-14 points, according to RealClearPolitics. She continues to hold a narrow but steady lead over Trump in most pre-election polls and election prediction models.
Before it's here, it's on the Bloomberg Terminal.
LEARN MORE