Best Way to Hedge Trump Is to Dump Sweden's Krona, Says ING
By
Krona isn't pricing in U.S. election risk as much as peers

Break through 10 per euro takes us into 'no-mans land'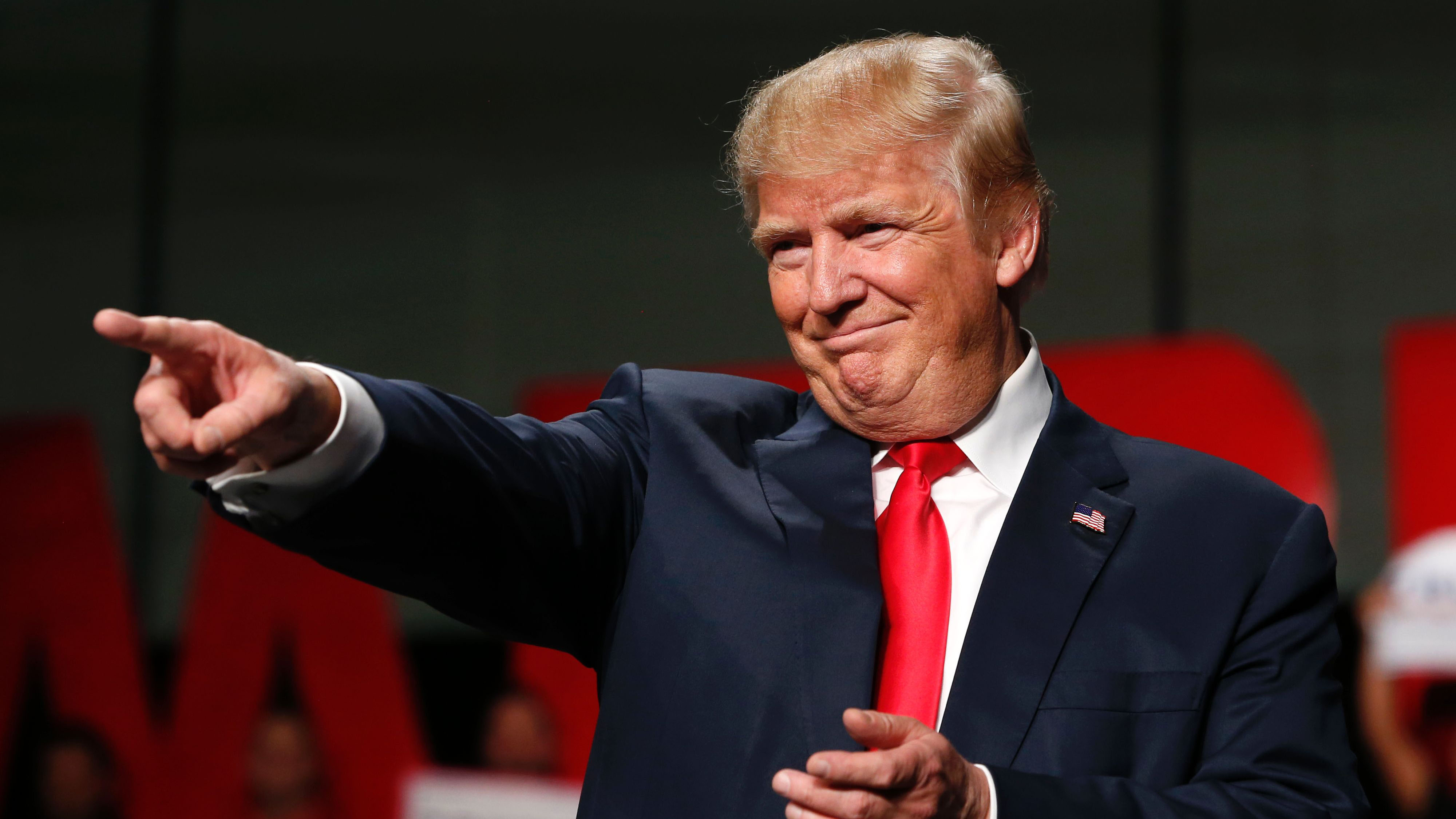 Betting against Sweden's krona is the best way for traders in Europe to protect against Donald Trump winning the U.S. elections, according to ING Groep NV.
Given the Republican candidate's views on protectionism, a Trump White House may pose a threat to global free trade and in turn leave small, open economies like Sweden's vulnerable, the bank says. This risk hasn't been fully priced into the krona, it judges, even though the krona is this year's worst Group-of-10 performer after the pound.

"The stokkie would suffer because it's the second most open economy in the G-10 currency space after Switzerland," said Petr Krpata, ING's London-based chief foreign-exchange strategist for the Europe, Middle East and Africa. While currencies such as the Mexican peso and Canadian dollar would be the key under-performers on a Trump victory, this has already been accounted in market prices, he said.
The krona, on the other hand, is "attractive in terms of the vols," Krpata said. "You don't necessarily see the market heavily pricing in such a risk," he said, and so it "still offers some value."
While traders are betting on the biggest euro-krona price swings since June, Sweden's is the second-least volatile currency in the G-10 based on bets over one week, data compiled by Bloomberg show. Implied volatility climbed to 9.3 percent at the end of last week, up from about 5 percent in early October but below the 13 to 16 percent levels for the Australian, New Zealand and Canadian dollars.
The krona has tumbled 8 percent in 2016 amid slowing inflation and a dovish central bank, and breached the 10-per-euro threshold on Monday, a six-year low. This pushes the currency into "no-man's land," Krpata said.
"We are small, high-beta economy, with a high-beta stock market and a high-beta currency, so we're at risk," said Martin Enlund, Stockholm-based chief analyst at Nordea AB, Sweden's biggest bank.
Before it's here, it's on the Bloomberg Terminal.
LEARN MORE