Tata's Messy Divorce Adds to Its Problems
Docomo wants to be paid by Tata for a partnership gone bad.
By , , and
It seemed like the perfect marriage: the dominant mobile operator in Japan and the premier conglomerate in India operating a cellular service in one of the world's hottest markets. In 2009, NTT Docomo and the holding company of Tata Group formed Tata Teleservices, with the Japanese company paying 260 billion yen ($2.5 billion) for 26.5 percent of the carrier.
Docomo arranged a prenup providing the option of selling its shares back to Tata for at least half the purchase price, in case things didn't work out. As it turned out, the business struggled as competition in India intensified. By 2014, Docomo had had enough and said it wanted 50 percent of its money back. Tata sought permission from India's central bank, the Reserve Bank of India (RBI). The bank said commitments such as the one Tata made to Docomo violated a law passed in 2014 allowing foreign investors to exit deals only at prevailing fair value, not at a predetermined exit price.
The messy divorce adds to Tata's problems. On Oct. 24, Ratan Tata, the septuagenarian patriarch who was chairman at the time of the Docomo deal, came out of retirement to replace his successor, Cyrus Mistry, because of what the company called a growing "trust deficit." Mistry accused directors of wrongfully dismissing him and warning that the $104 billion tea-to-software giant may face 1.18 trillion rupees ($17.6 billion) in writedowns because of unprofitable businesses. Mistry on Nov. 1 released a statement saying that any suggestion that he acted contrary to "Tata values" in the Docomo case "is as false as it is mischievous."
All of this adds to the pressure to resolve the Docomo debacle, which puts the spotlight on the challenges Prime Minister Narendra Modi faces as he tries to make India an alternative to China as an engine for global growth. Since winning office in 2014 on a pro-business platform, Modi has often traveled abroad to sell the idea of India being open for business. In June he eased restrictions on foreign investment in broadcasting, defense, pharmaceuticals, and civil aviation.
Foreign direct investment climbed 23 percent in the 12 months through March 2016, to $55 billion, according to government data. The economy expanded 7.6 percent in the fiscal year ended in March and is on track to grow 7.7 percent in 2017 and 7.8 percent in 2018, according to data compiled by Bloomberg. "India is going through a Goldilocks scenario" of lower interest rates and strong growth, says Manishi Raychaudhuri, a strategist in Hong Kong with BNP Paribas Securities. "It's a rare combination."
In June a London arbitration court sided with the Japanese company, ordering Tata to pay about $1.2 billion for breach of the agreement. In July the RBI again refused to allow the Docomo payment. "Regulation in India changes with dramatic speed, so long-term business planning can be tricky," says Richard Rossow, Wadhwani Chair in U.S. India Policy Studies at the Center for Strategic and International Studies in Washington.
Despite reforms, India remains a difficult place to do business. In many states, laws limit land purchases for factories and other investments. Investors are also wary of labor laws restricting companies' ability to lay off workers during downturns.
A sore point is tax policy. "In most countries, if you have a tax dispute, you try and settle it," says Dinesh Kanabar, Mumbai-based chief executive officer of Dhruva Advisors, who works with multinationals on tax disputes. In India, "it gets litigated all the way to the very top." Cases can drag on for 15 years.
Vodafone has been fighting against India's tax collectors since 2007, when the British company bought an Indian mobile operator held in a Cayman Islands-based company controlled by Hong Kong's Hutchison Whampoa. Arguing that the deal involved the sale of a company with business assets in India, the government socked Vodafone with a $2.2 billion tax bill. After India's Supreme Court ruled there was no legal basis to the tax demand, the government quickly changed the law and made the rules retroactive. Vodafone has rejected a settlement offer from Modi's government and is seeking a ruling from an arbitration panel. "Foreign investors are still stuck with a tax framework that would put the most corrupt regimes to shame," says Andre Jerome, former general counsel for Vodafone India. They "are still begging for a level playing field."
Docomo is trying to get a Delhi court to enforce the London ruling and filed papers in federal court in New York on Oct. 6 to enforce the London verdict. It says it will seek enforcement globally to get what it's owed. "To solve this problem," Docomo CEO Kazuhiro Yoshizawa told reporters on Oct. 28, "we need the Indian government's action."
The bottom line: The conflict between the telecom and the conglomerate illustrates the bureaucratic trouble of doing business in India.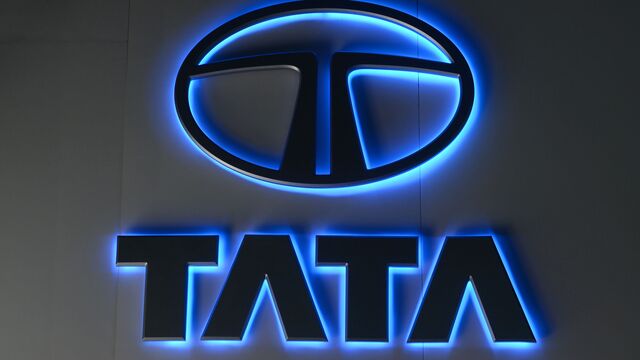 Before it's here, it's on the Bloomberg Terminal.
LEARN MORE