Who's Who in the London Lawsuit Challenging Brexit
These are the people taking sides in the lawsuit that could derail Brexit.
by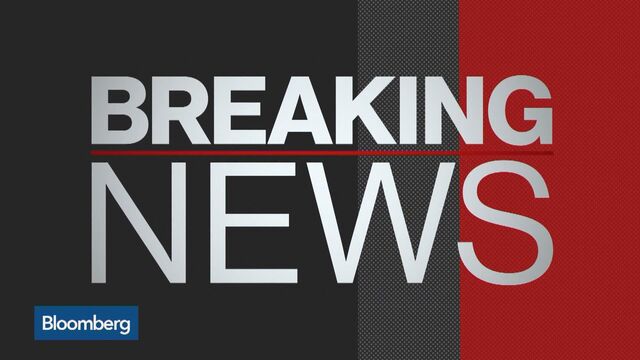 Three senior judges in London will publish a ruling Thursday at 10 a.m. on whether Prime Minister Theresa May can begin Britain's exit from the European Union without permission from Parliament. A successful challenge would force May to get approval from her fellow lawmakers, who were overwhelmingly pro-EU before the June 23 referendum, before she invokes Article 50 of the Lisbon Treaty by the end of March. Here's a look at those involved in the case:
The Challengers

Name: Gina Miller
Age: 51
Law Firm: Mishcon de Reya
Gina Miller, along with her husband Alan, started wealth manager SCM Direct. 
While Miller supported the "Remain" campaign,  she said she doesn't want to revisit the referendum result. Instead, she is calling for a "grown-up'' debate in Parliament about the impact of Brexit on science, education and security.
Her father was the attorney general of Guyana, a former British colony in South America, and she trained as a lawyer before starting SCM Direct.
Name: Deir Dos Santos
Age: 37
Law Firm: Edwin Coe
Deir Dos Santos works as a hairdresser and "is just an ordinary guy," according to his lawyer, Dominic Chambers. "If his rights are going to be taken away, he wants it done in a proper and lawful manner." He was born in Brazil and is a British citizen.
The Judges

Name: John Thomas
Age: 69
University: Cambridge
John Thomas, also known as the Lord Chief Justice of England and Wales and Lord Thomas of Cwmgiedd, is the head of the judiciary and president of the Courts of England and Wales. He investigated Mirror Group Newspapers Plc in the 1990s while the company was owned by Robert Maxell, the former proprietor who misappropriated the company pension fund.
Name: Terence Etherton
Age: 65
University: Cambridge
Terence Etherton, the Master of the Rolls, was called to the bar in 1974 and is the second most senior judge in England and Wales. He is Britain's first openly gay senior judge and a former Olympic fencer.
Name: Philip Sales
Age: 54
University: Cambridge, Oxford
Lord Justice Philip Sales was called to the bar in 1985 and was recruited as first junior treasury counsel in 1997. He made headlines in 2009 for charging the government 3.3 million pounds for his services as a barrister during a six-year period.
The Lawyers

Name: David Pannick
Age: 60
University: Oxford
Client: Gina Miller
David Pannick is a specialist in public law and human rights. He represented a gay servicemen who established that it was a breach of human rights to exclude gays from the military. He also represented Tiny Rowland and Lonrho Plc in a battle with Mohammed Al-Fayed over the take-over of Harrods. His clients include the Queen, tennis player Greg Rusedski and the Kingdom of Saudi Arabia.
Name: Dominic Chambers
Age: 53
University: Kings College London
Client: Deir Dos Santos
Dominic Chambers specializes in commercial law, particularly banking, insolvency, civil fraud and contractual disputes, according to his website. He successfully represented Credit Suisse in multi-billion dollar litigation relating to the Bernie Madoff Ponzi scheme.
Name: Jeremy Wright
Age: 44
University: Exeter
Client: U.K. Government
U.K. Attorney General Jeremy Wright is the chief legal adviser to Theresa May and oversees all international and domestic litigation involving the government. He was first elected to Parliament at the 2005 general election, when he won the seat of Rugby and Kenilworth from incumbent Labour MP Andy King.
Name: James Eadie
Age: 54
University: Cambridge
Client: U.K. Government
James Eadie plays a supporting role to Wright during the proceedings. He has held Philip Sales' old job as first treasury counsel since 2009. In the last two years, he has advised lawmakers on a range of issues including the Leveson inquiry into media corruption and the inquest into the 7/7 terrorist attacks.
Before it's here, it's on the Bloomberg Terminal.
LEARN MORE