Justice Official Said to Alert Clinton Aide in E-Mail Probe
By
WikiLeaks document suggests Podesta was given a 'heads up'

Alleged e-mail was based on publicly available information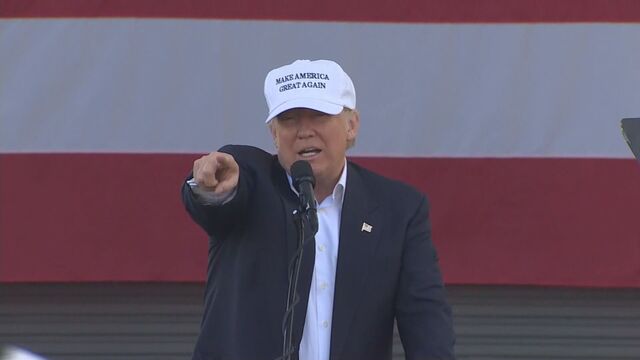 An assistant attorney general allegedly gave Hillary Clinton's campaign chairman a "heads up" on a congressional hearing and the latest development in litigation over her use of a private e-mail server, according to purloined e-mails released by WikiLeaks.
"There is a HJC oversight hearing today where the head of our Civil Division will testify," Peter Kadzik, wrote to John Podesta in May 2015, apparently referring to the House Judiciary Committee. "Likely to get questions on State Department emails."
Using his personal e-mail account, Kadzik also updated Podesta, a friend since their law school days, on a new filing that "went in last night or will go in this am" in a Freedom of Information Act lawsuit against the State Department that "indicates it will be awhile (2016) before the State Department posts the emails."
Kadzik was alerting Podesta to public events: The Judiciary Committee held an open hearing that day, and a new filing in the court case a day earlier set out the State Department's proposed timetable. Still, the e-mail posted online Wednesday added to assertions by Republican lawmakers that Justice Department and FBI officials have been too accommodating of Clinton during their investigation of the private e-mail server she used as secretary of state.
Brian Fallon, a Clinton campaign spokesman who previously worked at the Justice Department, also got tips from contacts there about upcoming releases and court filings, according to previously released messages.
For a QuickTake Q&A on Hillary Clinton's E-Mails, click here.
A spokesman for the Justice Department didn't respond to requests for comment Wednesday.
Kadzik, in his role as the Justice Department's liaison to Congress, wrote a letter to lawmakers on Monday saying that the department and the Federal Bureau of Investigation would work together "and take appropriate steps as expeditiously as possible" to resolve the revived investigation of Clinton's e-mails that FBI Director James Comey announced last week.
WikiLeaks has posted more than 43,000 purported e-mails stolen from Podesta's private account, which the Clinton campaign has said was hacked by Russian government agents. They have declined to confirm the contents of individual documents, saying some may have been altered in an attempt to damage the campaign.
The WikiLeaks e-mail quickly entered the political debate on Wednesday, when Republican nominee Donald Trump said Kadzik, a "close associate of John Podesta," was "feeding information" to Clinton's campaign.
Clinton campaign spokesman Glen Caplin said the campaign already would have known about developments relating to the e-mails. "Without authenticating the email itself, the idea the campaign wasn't aware of a public hearing and a public notice in real time is nonsense," he said in an e-mail.
Caplin also faulted Trump for refusing to acknowledge that Russia's President Vladimir Putin was behind the hacking of Democratic figures and groups and said Trump "owes the American people answers on why he's coddling Putin and cheering on this interference in our democracy."
— With assistance by Kevin Cirilli
Before it's here, it's on the Bloomberg Terminal.
LEARN MORE