markets
Europe's Bonds Rise as U.S. Election Stress Fuels Safety Demand
By
Presidential election 'not as clear' as before: Nordea

Poll shows Trump and Clinton in neck-and-neck contest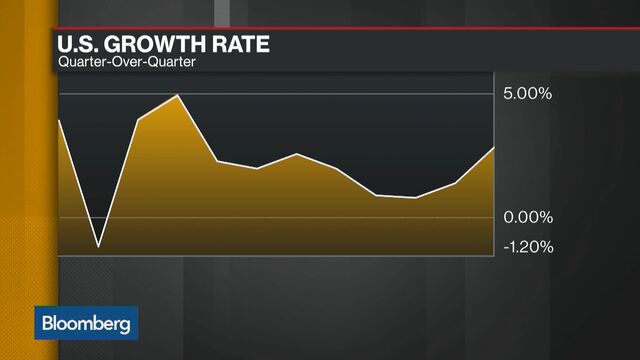 European government bonds advanced as investors sought their relative safety after the latest polls suggested that the outcome of next week's U.S. presidential election is not clear cut.
Yields on Germany's 10-year bunds, the region's benchmark sovereign securities, headed for their biggest drop in six weeks as global equities declined. Those on U.K. gilts declined the most since September. The rally in bonds helped pare some of the losses seen last month. Traders are awaiting clues from the Federal Reserve later Wednesday, when it announces its rate decision.

"Yesterday you had some more worries that the U.S. presidential election is not as clear as it looked a while ago," said Jan von Gerich, chief strategist at Nordea Bank AB in Helsinki. There is "renewed uncertainty" and "if there is a surprising outcome, then at the very least it will cloud the economic outlook going forward, and this is causing some worries" and helping to support bonds, he said.
Germany's 10-year bund yield fell five basis points, or 0.05 percentage point, to 0.13 percent as of 4:04 p.m. in London. The zero percent security due in August 2026 rose 0.474, or 4.74 euros per 1,000-euro ($1,112) face amount, to 98.743. The yield climbed to 0.22 percent on Oct. 28, the highest since May 5.
Yields on similar-maturity gilts dropped 10 basis points to 1.18 percent, the steepest decline since Sept. 22. Spanish 10-year bond yields fell 10 basis points to 1.20 percent, Italy's declined 10 basis points to 1.66 percent, while those on French debt decreased six basis points to 0.45 percent.
Gilts "are the ones which underperformed the most recently," said Marc Ostwald, a strategist at ADM Investor Services International Ltd. in London. "They led everything down so now effectively they're leading everything up. It's more a function of the fact that they'd seen such a hard selloff."
Close Race
Global bonds had their worst month since September 2014 in October, according to the Bloomberg Barclays Global Aggregate Index, amid investor concern that central banks are preparing to reduce stimulus.
The latest ABC News/Washington Post tracking poll on Wednesday showed Republican candidate Donald Trump tied with Democrat Hillary Clinton's at 46 percent. A similar poll Tuesday put him ahead for the first time since May, while another survey showed Clinton's lead had narrowed in the past week.
Germany auctioned 3 billion euros of 10-year bunds at an average yield of 0.12 percent, compared with minus 0.03 percent at a previous sale of the same securities on Oct. 5.
"You're clearly seeing signs of stabilization" in bunds, von Gerich said, "but it's too early to say the selloff pressure has abated. If the U.S. polls continue to go where they are going, I think it is risk off for a while."
— With assistance by Marianna Duarte De Aragao
Before it's here, it's on the Bloomberg Terminal.
LEARN MORE