business
Brexit Talks May Well Get 'Quite Vicious,' Irish PM Kenny Warns
By
Kenny says some leaders take poor view of Brexit decision

Irish PM says Article 50 may be triggered before end of March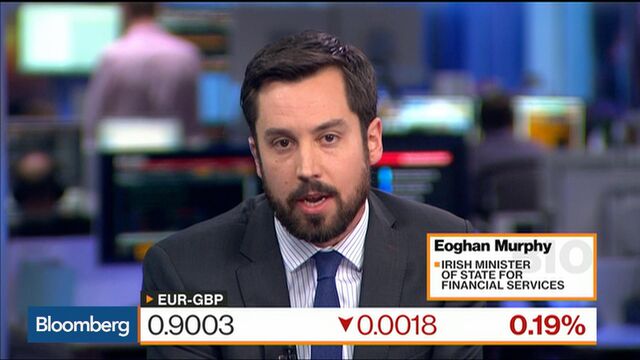 Irish Prime Minister Enda Kenny warned that negotiations on the terms of the U.K.'s exit from the European Union may be "quite vicious," as Prime Minister Theresa May heads for a showdown with her European counterparts.
"There are those around the European table who take a very poor view" of the fact that the U.K. decided to leave, Kenny told a Brexit forum in Dublin on Wednesday. The argument will be fought "very toughly," he said.
Last month, May signaled she'll prioritize immigration controls over continued membership of the EU single market, with its free trade in goods and services among 500 million people. European leaders say restricting citizens from living and working in the U.K. is incompatible with retaining full access to the single market.
"If the EU becomes obsessed with what the U.K. might or might not get, then Europe itself loses the plot," Kenny said.
He also said leaders must be ready for an early triggering of Article 50, which will pave the way for Brexit. While May has said she'll start the process by the end of March, "that doesn't mean it mightn't be triggered in December, January, February," Kenny said.
Before it's here, it's on the Bloomberg Terminal.
LEARN MORE