In China's Film Market, Hits Just Keep Getting Harder to Find
Bloomberg News
Box-office slump stretched into October, government data show

Drop spurs expectations for more foreign films at year end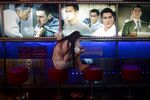 China box-office revenue fell for a second straight month, sliding 20 percent in October, prompting exhibitors to look to more foreign-produced films in the final months of the year to revive growth.
Ticket sales dropped to 3.39 billion yuan ($501 million), according to Chinese government data updated as of Oct. 31. "Operation Mekong," adapted from the true story of the massacre of 13 Chinese fishermen by drug kingpins on the Mekong River in 2011, sold 1.1 billion yuan in tickets as of Oct. 31, the only film to surpass the milestone for hits in the month.
"There's, in general, an audience fatigue with movies that are of poor quality," Rob Cain, president of Pacific Bridge Pictures, said by phone on Oct. 29.
To lure moviegoers back, exhibitors are scheduling big films in November and December, traditionally a hiatus for blockbusters, according to the China Film Distribution and Exhibition Association. The two months will see the release of seven Hollywood titles, including "Doctor Strange," "Allied" and "The Great Wall," along with award-winning domestic comedy "I Am Not Madame Bovary."
"This will lend some support to the overall box office sales in the fourth quarter," Johnson Hu, an analyst at UOB Kay Hian, said by phone on Oct. 28. China's box office will grow 6 percent to 7 percent this year and 18 percent next year, he predicts.
The October slump was foreshadowed in the "Golden Week" national holiday in the first week of the month, when ticket sales fell 14 percent. Industry revenue has now fallen in five of the past 10 months, paring year-to-date growth to 4.8 percent, compared with average annual growth of 38 percent between 2007 and 2015.
The decline has also hurt the earnings at film companies. China Film Co., the nation's largest film distributor, reported third-quarter profit plunged 61 percent.
The slowdown calls for a shift in perception, said David Hancock, head of the film and cinema department at researcher IHS Markit Ltd.
"I still believe that the market can grow a lot more from where it is now," he said. "But maybe now investors and industry professionals will need a new measure of realism."
— With assistance by Jeanne Yang
Before it's here, it's on the Bloomberg Terminal.
LEARN MORE