All the Ways This Election Day Will Be Different: QuickTake Q&A
By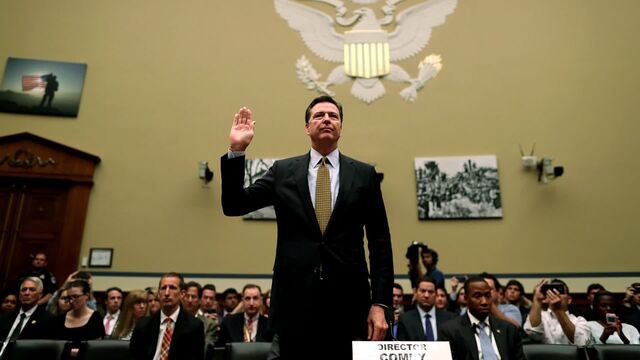 A presidential campaign that's included 3 a.m. tweet storms, the secret to good risotto and a cameo by the one Bush not in politics is shaping up, fittingly enough, as one that will shatter Election Day norms. More Americans than ever before will wake up on the first Tuesday after the second Monday in November having already cast their vote for president. Donald Trump will test his revolutionary contention that a savvy social-media operation can outdo traditional, targeted, labor-intensive get-out-the-vote efforts. A third-party candidate, Evan McMullin, could plausibly win a state (Utah), which hasn't happened since 1968. Oh, and the identity of the next president might be widely announced while some Americans are still in line to vote.
1. How many votes will be cast before Election Day?
The number of Americans casting early, absentee or mail-in ballots could top 50 million this year, up from 46 million in 2012, the Pew Research Center estimates. That means about 40 percent of votes could already be in before Nov. 8. Thirty-seven states, plus the District of Columbia, now permit all properly registered voters to cast their ballots early, no questions asked. In the hands of election prognosticators, early-voting patterns have become tea leaves that help predict the outcome of the election, weeks in advance.

2. Who will be helped by early voting?
According to some theories, Clinton in particular, and Democrats in general, are poised to benefit from early voting because of their advantage in organization -- the so-called ground game. Plus, if WikiLeaks still has some bombshell November surprise in the works that will wound Clinton's chances, she'd benefit from the fact that millions of votes already are cast. (That also applies to anything else from the Federal Bureau of Investigation on Clinton and e-mails.)
3. What are the candidates' Election Day strategies?
Clinton's intensive get-out-the-vote effort will start days early, deploy union workers, college students and Jay Z, and make use of her huge cash advantage. Trump and his campaign, by contrast, never really bought into such traditional efforts to get voters to the polls -- not prioritizing, for instance, making sure the non-college-educated men who are drawn to Trump's message are actually registered to vote. Trump's staffers say they've developed tools for targeting and motivating voters through Facebook and Twitter.
4. When might the public know who won?
Potentially hours earlier than usual.
5. Why's that?
There's a wrinkle this year that might undermine the tradition of major television networks holding off declaring a new president until polls close on the West Coast. Exit polling available to the networks and the Associated Press, combined with early returns in key districts, can point to a likely winner hours before the polls close. Since 1980, when Ronald Reagan's landslide victory was called while West Coast polls were still open -- spurring complaints that some voters didn't see any reason to go to the polls -- networks have resisted calling winners until a given state's polls have closed.
6. Who's challenging that arrangement this year?
A startup company called VoteCastr plans to collect data from seven battleground states -- Colorado, Florida, Nevada, New Hampshire, Ohio, Pennsylvania and Wisconsin -- on Election Day, stream it through a mobile app and use it "to generate minute-by-minute projected outcomes." The news website Slate.com will publish VoteCastr's findings as they come in. "Publishing our data will help level the playing field, so that voters know as much as campaigns do," Slate's editor, Julia Turner, said.
7. What's the situation with Utah?

McMullin, a former Central Intelligence Agency operations officer and Republican staffer on Capitol Hill, stepped forward in August as an independent candidate for president, carrying the hopes of some establishment Republicans desperate for an alternative to Trump not named Clinton. While stuck at about 2 percent in national polls, McMullin has a genuine chance in Utah, where he was born and where a majority of residents share his Mormon faith. 
8. Does that matter?
While the practical effect of a McMullin win in Utah would most likely be just a slap at Trump, there's talk on the fringes of how McMullin could ride his one-state victory all the way to the White House, if neither Trump nor Clinton gets an Electoral College majority and the election is thrown into the hands of Congress.
9. What about Trump's talk of the election being "rigged"?
He's still at it, and still asking supporters to volunteer as "Trump Election Observers." According to the Washington Times, "County-level Republican Party officials in several states are reporting a surge in the number of citizens signing up to be poll watchers on Election Day amid concerns over voter fraud and intimidation." One possible headache: The Republican National Committee remains under court supervision because of a 1981 "National Ballot Security Task Force" initiative in New Jersey that was found to have been an effort to intimidate minority voters. Democrats have returned to court to argue that Trump's talk of voter fraud and ballot security constitutes a violation.
The Reference Shelf
Before it's here, it's on the Bloomberg Terminal.
LEARN MORE